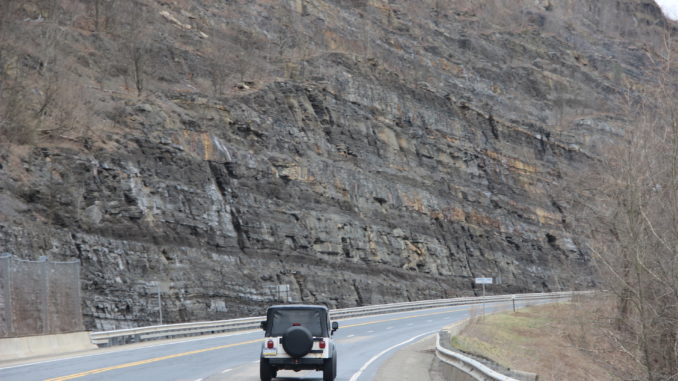 The latest addition to the jeepfan.com Jeeps is a 2004 TJ Wrangler Unlimited. A bone stock, untouched Jeep ready for a new life. This page will serve as the home page for this new project that will also be the main star in a new book due out November 2018 written by the staff of jeepfan.com and published by CarTech Books called Jeep Wrangler TJ 1997-2006 Building and Modifying.
Project Concept
Our goal is to build a Jeep that performs well on and off road. Nothing crazy or super expensive, basically a build for an everyday Jeep that can be driven to a favorite off road spot to tackle moderate trails and then drive home.
Why didn't we choose a Rubicon?
The Rubicon TJ Unlimited was only available in 2005 and 2006, this version offers off road enhancements that make the Jeep near ready to go right out of the box. Dana 44 front and rear axles with air lockers and a 4:1 NV241 transfer case make the difference over a non-Rubicon model. In reality only about 10% of TJ's are Rubicon models and the added price even in the used market is higher then the cost of modifying a non-Rubicon.
Why a TJ Unlimited?
The TJ Unlimited, unofficially referred to as the "LJ" is a special version of the TJ only available in 2004-2006 model years. While it shares nearly everything with the TJ it features 10″ of additional wheelbase located behind the door and 5″ extra behind the rear wheel. This adds 15″ to interior space which is ALWAYS useful along with the improved ride from the added wheelbase. These Jeeps will probably raise to the desired status similar to the Scrambler which was only available in limited numbers over a 5ish year span.
The Modification List
Below is a breakdown of the modifications planned for the Jeep. Each will link to the install as they happen.
Shocks – Teraflex 9550 Shocks
Sway Bar Disconnects – Teraflex front sway bar disconnects
Traction – ARB front and rear Air Lockers (RD100, Dana 30 & RD116 Dana 44)
Air Compressor – ARB On-Board High Performance 12 Volt Air Compressor (CKMA12)
Gears – G2 Front and Rear Ring & Pinion Kit, 4.56 Ratio
Transfer Case – Teraflex Slip Yoke Eliminator
Summer Top – Bestop Safari
Appearance – Quadratec Hood Decal
Front Bumper – Barricade Trail Force HD Front Bumper w/ LED Lights
Rear Bumper – TBA
Side Protection – Poison Spyder Ricochet Rockers
Corner Protection – Poison Spyder Trail Corner Guards (15-06010PC)
Differential Protection – ARB Heavy Duty Differential Covers
Steering Gear – Currie Currectlync

Steering Stabilizer – Teraflex 9550 Steering Stabilizer

CB & Antenna – TBA
Winch – Barricade 9,500 lb. Winch w/ Synthetic Rope
Roll Bar Upgrades – Smittybilt XRC Cage Kit
Battery – TBA
Cold Air Intake – aFe CAI
Exhaust – aFe full stainless system. Cats, leader pipe, muffler, and tail pipe.
Tailgate Hinges – Replacement hinges from Crown Automotive
With this project will also come some items that aren't composed of fancy and shiny new parts. Engine and drivetrain maintenance is on our list as well as ball joints and wheel bearings. This Jeep has a few rusty spots and paint chips that need repair. All this and so much more will be covered in the coming months.
Maintenance
Engine Oil Change

Transmission Fluid Change
Repair
Tailgate Rust Repair
Floor Rust Repair
Body Rust Repair
Cleaning
Frame/Chassis Cleanup
Frame/Chassis Paint
This page will serve as home base, check here or our social media pages like Facebook or Twitter for updates. Take a minute to like us there too.