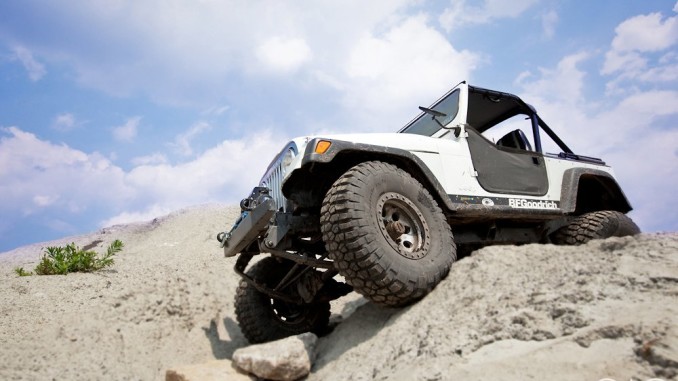 This pristine CJ-7 is kind of a "one-off" CJ in that it has some factory equipment on it that isn't normally found on a CJ. A perfect example of Jeep's way of using up what they have.  See Bryan's 1980 Revisited for recent changes.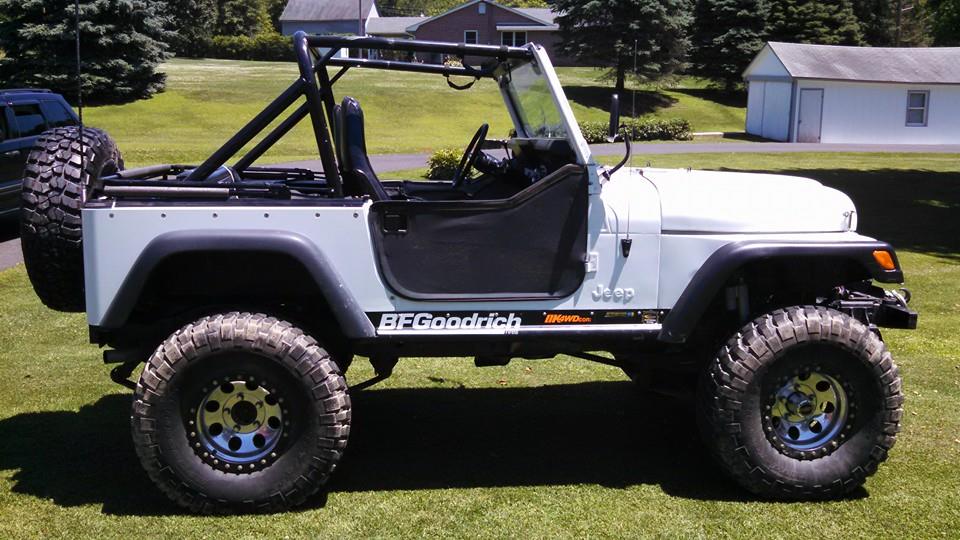 Summer 2014 (above)
This 1980 CJ-7 is powered by an AMC 304 under the hood. Behind the V8 is a Chrysler 999 automatic transmission attached to a Dana 300 transfer case.
The Jeep is very clean and authentic looking and maintains the old school look of a CJ. A chrome grill on the front, Laredo seats, and white paint complete the image.
Under the Jeep is a set of later model CJ wide trak axles running 3.54 gears. In the rear is a Lock Right locker to help on the trail. The Jeep's suspension is a BDS 3.5″ Wrangler YJ converted to a CJ using rOcK Equipment spring hangers and spring mounts. At the ends of the axles is a set of 33X12.50 BFG Mud Terrain KM2 Tires.
See Bryan's 1980 Revisited for recent changes.
Bryan has been around Jeeps most all his life. He can be found usually working on something between his Jeep and Mike's CJ and racer there is always something to keep him busy.
Mike(driver) and Bryan (co-pilot) before and after the Line Mountain 4 Wheelers 7 Miler. See Mike's Racer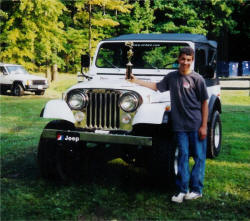 show winner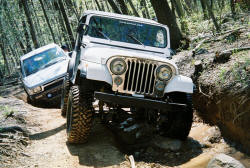 some Rausch Creek wheeling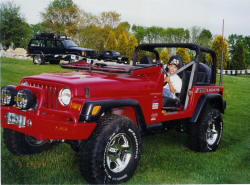 Testing out the Old Man Emu/ARB TJ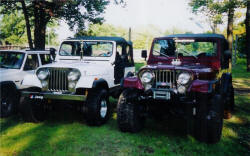 2 show winners