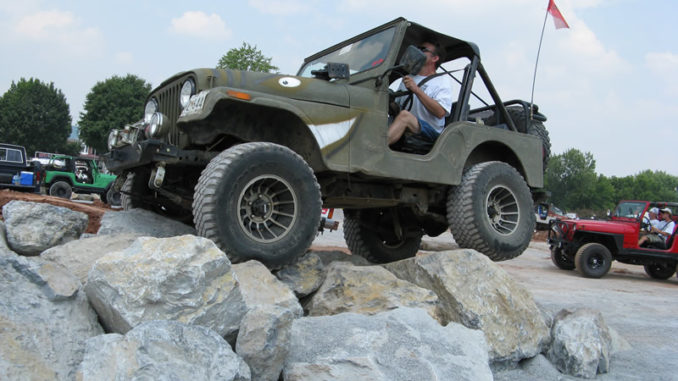 Page 4. July 19 & 20, 2008. 2 days of Jeeps, Jeep action, Jeep stuff, and well, more Jeeps! We have said this before but every year the PA Jeeps club puts on an all breeds Jeep show at the York County Fairgrounds in York, PA and this year is no exception. Also, every year the show grows and grows. Last year the show was bigger than ever and this year was no exception.
Obstacle Course & RTI Ramp – Page 1
The PA Jeeps put together a challenging obstacle course for all show participants to test their off road skill and vehicles. The course features a rock pile, hill climb, twisty trails, and a log bridge. In addition to the rock pile there were two articulation ramps to test a Jeep's ramp travel index (RTI). Thanks go to the New Jersey Jeep Association for allowing the PA Jeeps to borrow their ramp.
pictures from around the show
Next Page
More of the Obstacle Course
and the RTI Ramp