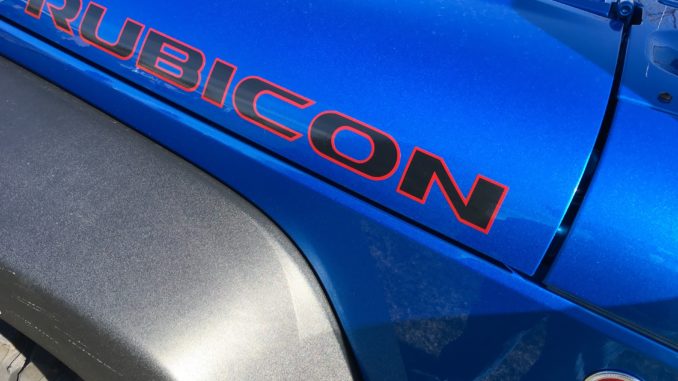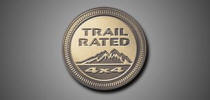 A definition Trail Rated and how Jeep classifies it
In 2004 Jeep started using a special "Trail Rated" badge on certain Jeep vehicles to mark that that vehicle trail worthy according to Jeep's specifications. The vehicles holding a Trail Rated status are Wrangler, Liberty, and Grand Cherokee. Jeep has established a base line of qualities that dictates what makes a vehicle trail worthy.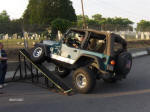 Definition: Trail Rated signifies that the vehicles have passed off road testing by the Nevada Automotive Test Center (NATC) — which evaluates vehicles for traction, ground clearance, off road articulation, maneuverability, and water fording.
Articulation
The articulation standard indicates that when one or more wheels are elevated, the Jeep® 4×4 system helps the others stay on the ground longer to keep you moving. Suspensions enhance off-road performance by maximizing flexibility, axle articulation, and wheel travel.
Maneuverability
Jeep 4x4s can maneuver over and around the dirtiest, most challenging trails with their combination of precision steering, visibility, and generous wheelbases.
Traction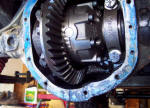 Even straight from the dealership Jeep® Trail Rated® 4x4s have enough traction to climb the type of hills most people would only attempt with a rope and a spotter. Jeep vehicles offer a variety of 4×4 systems to suit all kinds of terrain and driving conditions.
See: Differentials Explained
Ground Clearance
Why prove that Jeep® 4x4s can climb over obscenely large obstacles? One day you'll need that capability, and you'll know you have it. Bring on the terrain.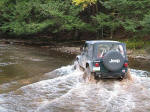 Water Fording
If you find yourself face to face with a deep puddle, Jeep® 4x4s can help you get through it. Their ability to ford deep water is achieved with a sealed central venting system that protects drivetrain components from moisture.