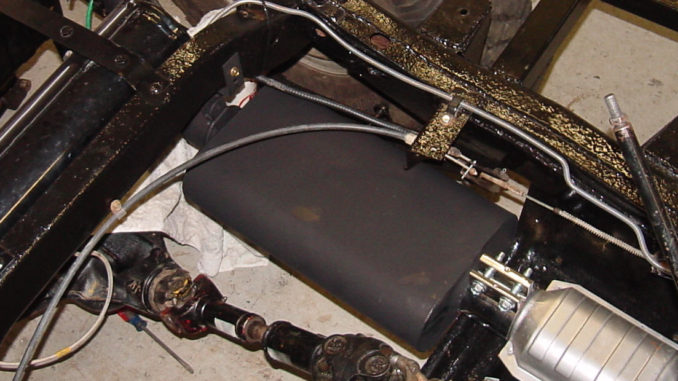 Some components under your Jeep are vulnerable and are often overlooked. The suspension, steering, and exhaust system are key components that your Jeep needs to have protected.
Leaf springs
Leaf springs are pretty capable of handling themselves against rocks and other trail obstacles. Many argue that Jeeps with leaf springs are protected better because the spring acts as a skid itself.
Steering components – tie rods and ball joints
Jeep vehicles tie rods are low and set out right in front of the axle just waiting to get bent by something on the trail. There are several options that a Jeep owner can pick from to help reduce the risk of steering gear carnage.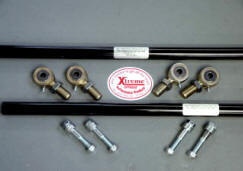 SRC Precision Products Xtreme Steering Rods

Raise em' up! – Many Jeep owners "flip" their Jeep's tie rods to the top of the steering knuckles. See Rock Equipment Tie Rod Flip Kit review for a detailed look at this option.
More Beef! – Along with flipping the tie rods installing heavier tie rods are a way to avoid your Jeeps wheels from a trail alignment. These tie rods usually use thicker wall, larger diameter tubing and heavier tie rod ends. See SRC Precision Products Xtreme Steering Rods review for more info.
High steer steering knuckles – These replacment knuckles relocate the entire steering assembly to the top of the ball joint gaining several inches of clearance. These kits usually require substantial lift and/or spring over suspensions.
Steering box
These units sit higher on the Jeep than most of the suspension but they are the next in line to the front bumper. A well placed nose dive can spell trouble for a steering box. TJ's are more susceptible to damage due to the lack a leaf springs and shackles to help take the brunt of an obstacle. Several manufacturers produce steering box skid plates for CJ, YJ, and TJ's.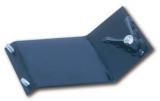 Tomken Machine TJ Steering Box Skid
U-bolts
Ahh U-bolts…Leaf sprung Jeep owners are all familiar with the trusty U-Bolt. These babies take a pounding, bending and twisting while being drug across some rock on the trail. A simple solution is to install a set of U-bolt skid plates. Many companies make variations but they all usually require cutting the u-bolt at the bottom of the nut and installing a guard. Personally I like the Rock Equipment ones the best. They use a normal u-bolt plate with heavy tabs welded to them. After installation a solid bottom skid is installed, bolted on from the side, providing a smooth surface to slide over objects.
| | |
| --- | --- |
| Rock Equipment U-Bolt Skids | Rock Equipment U-Bolt Flip Kit |
Rock Equipment also makes a u-bolt flip kit. This changes the threaded section and the nuts and places them on the top of the axle. This method leaves about a 1/2 inch plate on the bottom of the spring increasing ground clearance by about 1/2 inch. U-bolt flip kits generally require relocating the shock and/or sway bar mount.


Rock Equipment u-bolt flip kit on a CJ
Shocks
Yet another component low on the bottom of a Jeep that is threatened by trail dangers. Typically shocks hold up well to some light abuse. A dent or two on a Jeep's shocks are normal and don't usually cause problems. Shock damage is often caused by a rock or other trail debris getting stuck up in the suspension, wedging between the shock and the axle/frame.
Exhaust
The exhaust is a very weak part of a Jeep's underside. Mufflers, converters, and pipes are usually made of thin metal and will bend, crease, and dent easily, Ground clearance is the key to saving your exhaust. If you are replacing the exhaust on you Jeep it should be kept up as high as possible. Flowmaster mufflers are considerably stronger than most mufflers. They will take a pounding a lot better than others.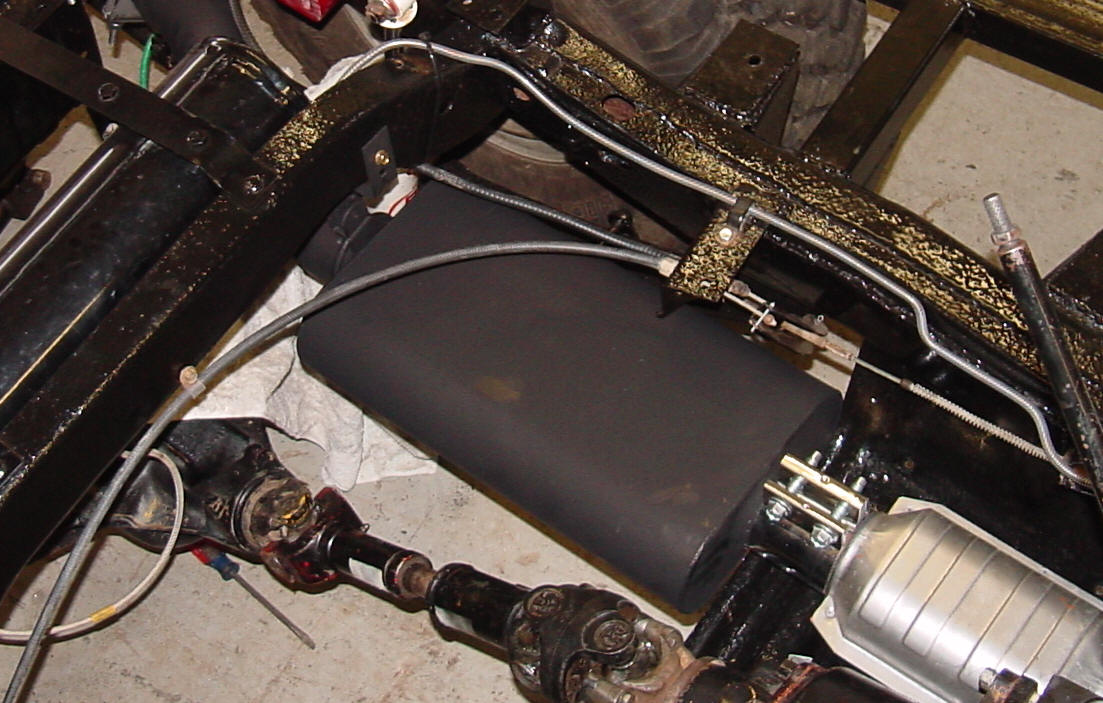 Flowmaster 3 chamber muffler on a CJ-5
CJ's with V8's and V6's are pretty cool with fenderwell headers and side mufflers. This doesn't mix well with a serious trail Jeep. Very quickly you will find yourself with a mashed exhaust in this setup.
Back to Protecting Your Jeep's Underside
on to Protecting Your Jeep's Underside – Driveline and Engine