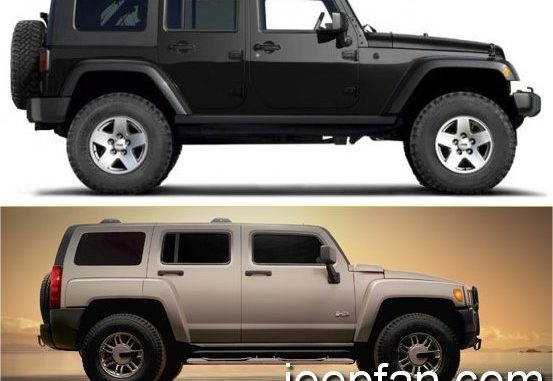 This has been a sensitive subject around the Jeep camp lately. I personally have heard the saying "Hey, that new Jeep looks like a Hummer" Ok, maybe to the untrained eye. This is I guess what the FJ-40, Suzuki Samurai, and other little SUV guys have been going through for years when their vehicle is called generically a "Jeep"
OK, OK, so at an initial glance they resemble each other, big deal. We know the difference.
It seems that the JK has a larger cab area
These pictures were taken at a Jeep dealer in Florida.