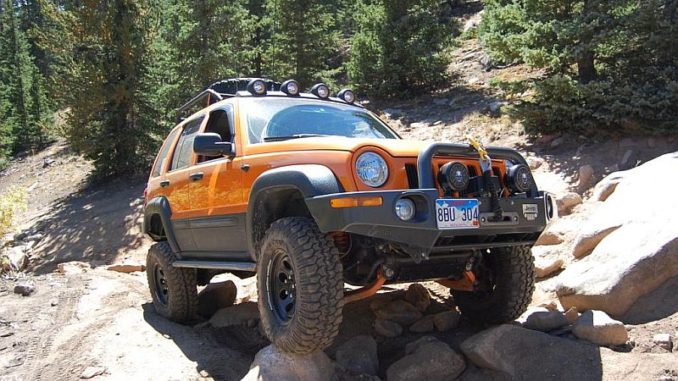 Jeep introduced the Liberty in 2002 to a long line of tried and true Jeeps. It features new designs and technology but keeps that familiar "Jeep" look. The Liberty was a replacement to the long-lived Jeep Cherokee XJ. This little vehicle is hated by some but it can offer a lot of fun to the "old school" four wheeler. Jeep offers the Liberty in 2 and 4 wheel drive models.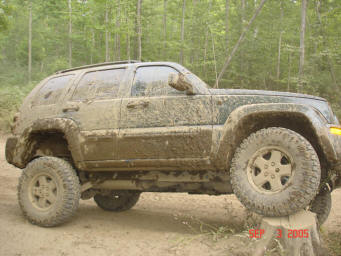 The new Jeep for 2002 features a standard 3.7L Power Tech V6 which delivers 210HP and 230FT/LBS torque and an optional 160HP/295FT LBS 2.8-liter 4-cylinder Common-Rail Diesel (CRD). The 3.7L engine is designed after the Grand Cherokee 4.7L V8. The Liberty is equipped with an all new Rubicon tested IS43 suspension system. Which consists of an IFS setup up front and a 3 link solid axle in the rear. Jeep also has introduced a rack and pinion steering setup for increased on and off road performance. Other items include available leather trimmed, power adjustable seats. 69 cubic feet cargo room with the 65/35 rear seat down and a new swing away rear gate.
Jeep will introduce a completely redesigned Liberty in 2008. The new Liberty will be based on the Dodge Nitro platform and will keep the true Jeep heritage underneath.
Check out some featured Libertys in the Readers Jeeps section.