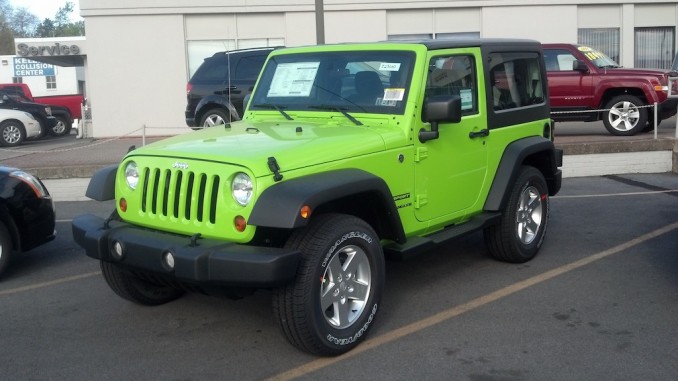 We were passing by a local Jeep dealer and spotted this 2 door Wrangler JK waiting for delivery to it's new owner.
We stopped to marvel in the blazing green color that messes with your eyes and make you see funny colors after looking away.  The window sticker on the Jeep indicated it was custom build for someone.  It was equipped with a Sport package and dual tops.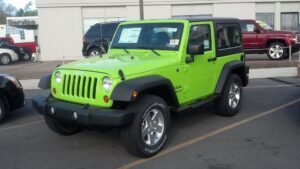 Very interesting color.  It takes a special person to own this Jeep and live with the vibrant color on a day to day basis.  It will sure stand out in the crowd.