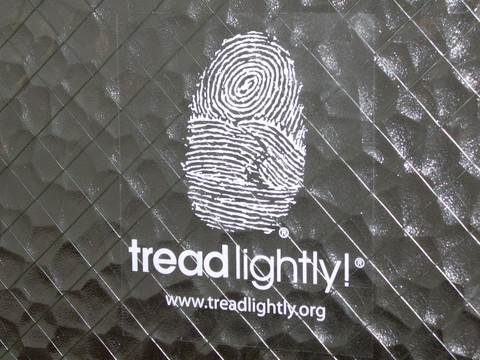 If you didn't know about Tread Lightly! here is what they say about themselves…
Tread Lightly! and its partners lead a national initiative to protect and enhance recreation access and opportunities by promoting outdoor ethics to heighten individuals' sense of good stewardship. Tread Lightly!'s goal is to balance the needs of the people who enjoy outdoor recreation with our need to maintain healthy ecosystems and thriving populations of fish and wildlife. The scope of our work includes both land and water, and is representative of nearly every form of outdoor recreation including, but not limited to hunting, recreational shooting, fishing and boating. We also have a niche in promoting safe and responsible use of motorized and mechanized vehicles in the outdoors.
Supporting Tread Lightly! helps keep their efforts going to help ensure that we get to continue to enjoy our natural environment.  But there's more than this if there even needs to be.
FCA Affiliate Rewards Program
Looking for a new Jeep?  We bought the jeepfan.com 2016 from our favorite Jeep dealer and took advantage of what our Tread Lightly! membership offers in addition to everything else.  A 1% under invoice price on Jeep vehicles.
A $100 or higher membership with Tread Lightly will grant you access to the FCA 1% program.  Not only does your $100(or more) go to supporting a great organization it will save you thousands on your Jeep.  The sticker price on the jeepfan.com 2016 JKU RHR was over $47K and we paid $43K – that's like a $4K savings.  We all know where that saved money will go.
So if you are buying a new Jeep consider joining Tread Lightly! to save some bucks and support an important organization.

Tread Lightly! Inc.
353 E. 400 S., Suite 100
SLC, UT 84111
—————————
Fax: (801) 990-9807
Phone: (801) 627-0077
Toll-Free: (800) 966-9900