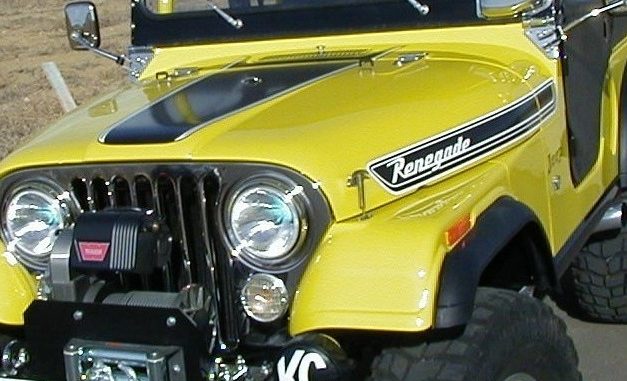 A guide to identifying CJ Renegade Jeeps
Jeep started the Renegade option in 1970 on the CJ-5 model and continued it all the way to the end of the CJ series in 1986. Renegade models offered special options and decaling that set the Jeep off from the standard models.
Below is a year to year guide outlining the style and appearance of the Renegade decaling.
Some images and information courtesy GoldenEagleDecals.com, reseller of quality reproduction Jeep decals.
1970 – Renegade I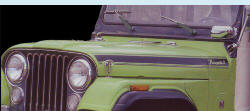 The first year Renegade I decal was on the side of the hood from the headlight to the cowl.
1971 – Renegade II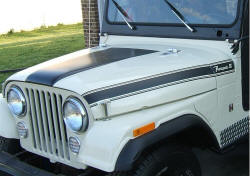 The Renegade II decal was very similar to the previous year and also featured the black stripe down the center of the hood.
1972-1973 – V8 Renegade CJ's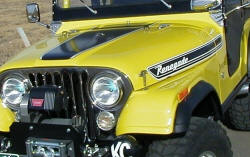 This year Renegade decaling featured the center of the hood stripe and larger lettering down the sides of the hood. For the first time a V8 engine was offered in a CJ. In addition the 72 – 86 CJ's had the longer front end design. Check out this 73 Renegade at Jeff Daniel's Jeep Show.
1974-1975 (1st Half)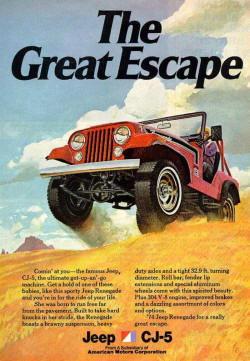 Similar to the previous years but added a 90 degree turn downward in front of the door area. The decal continued down over the Jeep logo and V8 emblem. See
Jeep Renegade Spotters Guide – 1971-1975 1976-1982 1983-1986