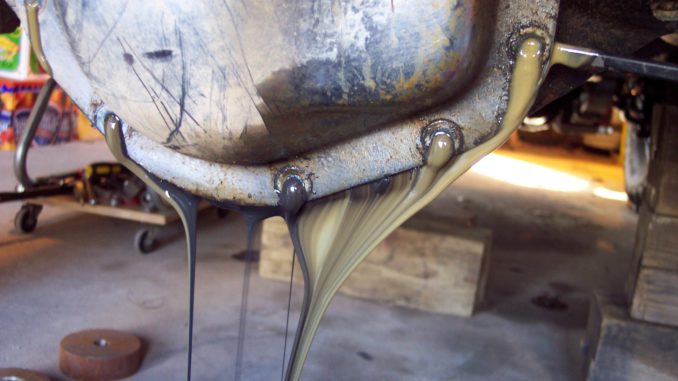 Every Jeeper should know that changing differential gear oil should be part of a regular maintenance schedule. The differential gear oil should be changed every season especially if the Jeep has seen a lot of water and mud. The water will mix up with the oil and create a chocolate milk like substance that can rust out and/or destroy gears. This can be especially painful if you have a fancy locker sitting inside.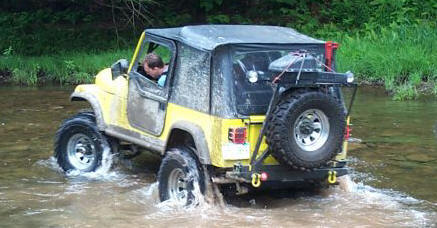 water is the #1 enemy
This simple procedure only requires a little time and effort. Usually before every off roading season I begin with a changing of the gear oil. We will lay out a step by step procedure to accomplish this.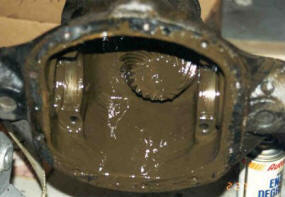 neglected Dana 30 axle
Procedure – This applies to most axle types. The Ford 9″ is about the only one that is different.
Have a drain pan at the ready.
Remove all the bolts that hold the differential cover in place.
Using a screw driver and a hammer gently tap the screwdriver into the bottom of the cover so it breaks loose from the differential housing. Go slow so the cover doesn't fall completely off or you will have a small flood of oil.
Allow the oil to drain and remove the cover.