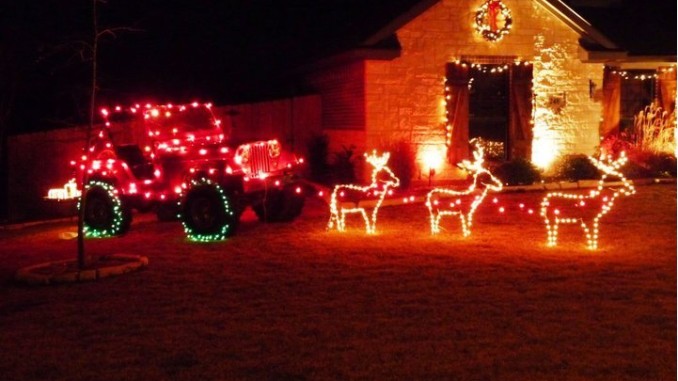 Well the 2013 holiday season is upon us and there is only a short span between Thanksgiving and New Years.  We have complied a list of under $100 items for Jeepers.  We are constantly adding items so check back often.  All prices are approximate.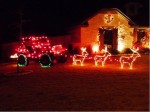 Gear
Jeepers are always looking for useful gadgets and gear to go with them in their Jeeps.
Goal Zero Lighthouse 250 – A portable lantern and gadget charger $79.99
AEV KatanaBoy Folding Saw – A clever foldable saw from AEV.

ARB Recovery Gear Combo – Tow Strap, Tree Saver, and D-Ring $99.95
GraBars for Jeep Wrangler JK – These sturdy handles help you get in and hold on. $90
TrailCan Tool Box – looks like a spare fuel can..can hold lots of your stuff.  Under $100
ARB Speedy Seal Repair Kit – fix a flat tire.  Under $50
Cool Stuff
Jeep Calendar – there's one out this year called Holy Toledo
Tools
Mac's Trail D-Vise – Attach to your 2″ receiver for a firm grip on whatever you are working on.
Gorilla Telescoping Power Wrench – This will save your back when removing over tight wheel lugs.  under $50.
Exterior
Rugged Ridge Fuel Cover – Secure your Jeep's fuel filler. $79.99
CB Antenna Mount – For JK's the TeraFlex spare tire mount is a snap to install.
Electronics
CB Radio – There are many quality CB radios available for under or around $100.  Some of our favorites are the Cobra 19, Uniden 510, and Cobra 75.
Interior
Smittybuilt Lock Boxes – Smittybuilt makes all kinds of heavy duty lock boxes for inside a Jeep..some universal, some purpose built for a specific Jeep.  Many below $100.