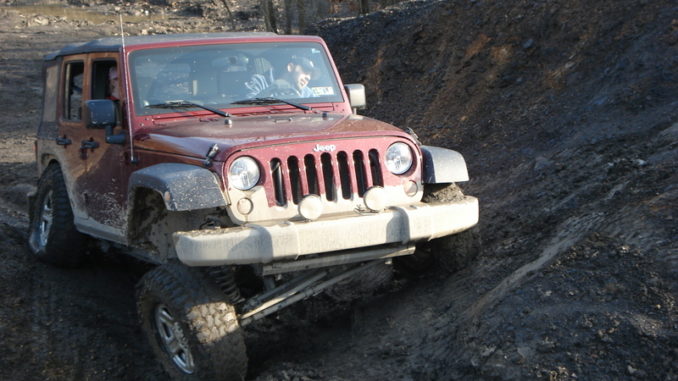 Ry and his brother Matt from Pennsylvania get the distinction of being the first JK's featured in the Readers Jeeps section. Ry and Matt's JK Unlimiteds are both X models in Red Rock Crystal paint with soft tops. Ry's Jeep has a 6 speed and Matt's is automatic. Matt's Jeep has 4.10's with a trac-loc.
Ry's JK has a custom lift. From Ry, "We started with 4″ WJ coils and cut them to the height we wanted. Then we heated up the fronts and expanded the bottom of the springs to fit over the new perch. The rear springs had to be tightened on the bottom to fit on the perch." Gotta love a new Jeep with custom work. The Jeep is fitted with a set of 305/75/16 Maxxis Big Horns.
Matt's Jeep has a 3/4″ spacer lift and wears 285/75/16s Maxxis Big Horns.
Below are some pictures of Ry and Matt using their Jeeps like one is supposed to. See the trail carnage images below.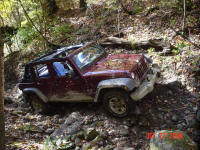 JK Trail Carnage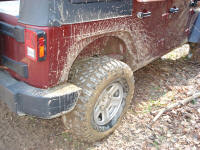 "Took a fun line through some twisty stuff. Didn't see the stump/root/thingy. I hit it with the front of the fender flare and it ripped it off. SOUNDED HORRIBLE!  The flare, well…it's ok. It was dented and I pushed it back out. Kinda wavy now. The flares are held in by small clip things.  Also creased the body seam under the rocker a little"