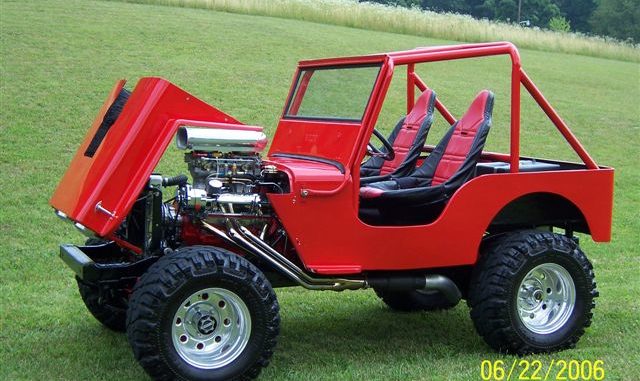 This Jeep is going to be awesome when it's done.  A wild quarter mile ride!  See below.
Engine – 1958 283 Chevy Small Block
332 HP on a dyno
150 hp NOS
Transmission – Muncie M20 4 speed
Advanced Adapters Transmission Adapter
Transfer Case – Spicer Model 18
Advanced Adapters Overdrive
Brakes – 11″ front 9″ rear
Saginaw Steering
Body – Fiberglass with tilt front fenders and hood
Custom Roll Cage
Interior – Simpson seat belts, Racing Seats, Auto meter gauges, RCI Fuel cell, custom switch panel
The list goes on and on!