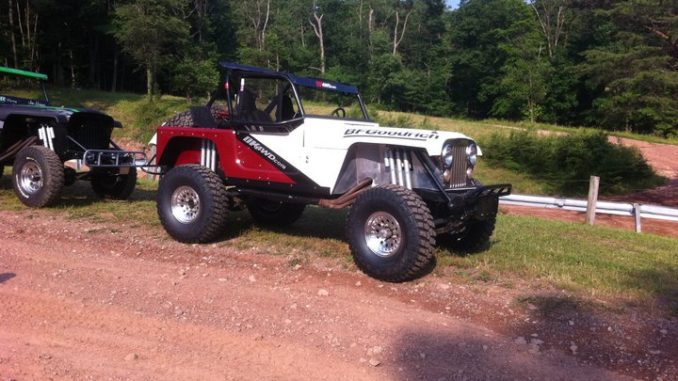 There is not much that is factory on this thing…the hood, fenders and grille? Under the hood is an AMC 401 backed with a TH400 automatic, behind that is an Atlas. The rear Ford 9″ axle contains a spool while the front is a Cherokee Dana 44.
The Jeep features a custom race suspension and a custom roll cage. Most often seen tearing up the track at the Line Mountain 4 Wheelers races.
New paint scheme in 2011 as well as BFG Mud Terrain tires.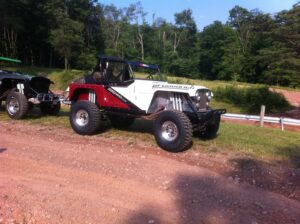 Line Mountain 4 Wheelers 3.5 Miler 2011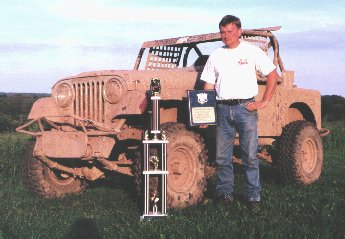 Mike took 1st place in the 1999 7 Miler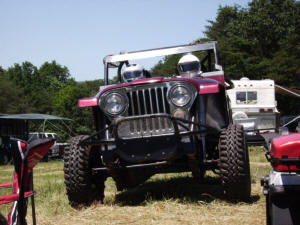 The Jeep features a high clearance fiberglass hood to prevent the tires from killing the fenders.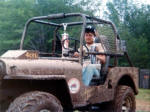 Mike has been racing in EC4WDA events for years, you can find more pictures of him racing the old Grundsow and a whole lot more racers in the EC4WDA Memories section.