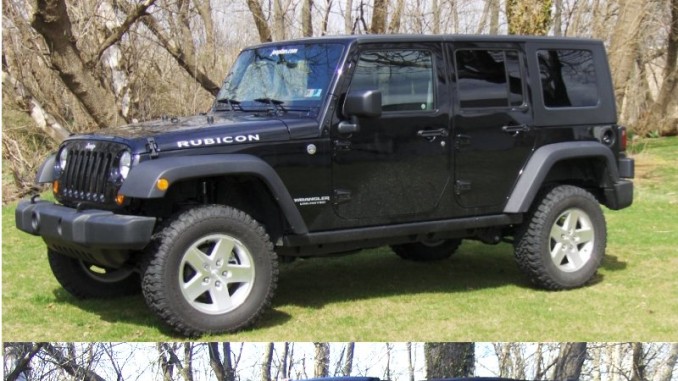 We ordered the jeepfan.com JK Wrangler Unlimited Rubicon in October 2006 to start a long series of articles featuring technical info, how-to's, buildups, off-road trips, and more.  We took delivery after a 4 month wait and got busy right away. You will find articles, projects, and adventures featuring this Jeep all over jeepfan.com.  Visit some of the below sections to see it in action.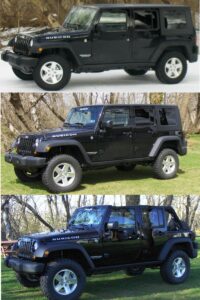 Jeep Details
2007 Jeep JK Wrangler Unlimited Rubicon
Black
6 Speed
Dual Top
Deep Tinted Glass
Power/Convenience Group
Sirius Satellite Radio
Order Timeline – The Four Month Wait…
10-25-06 – Ordered from Sands Brothers Jeep in Quakertown, PA
11-27-06 – In BG status (click for status codes) due to Freedom Top availability problems.
12-05-06 – Moved to BX status. (click for status codes)
12-25-06 – Ho Ho Ho, it's 2 months, no change.
01-16-07 – Finally something, moved to D status and a VIN has been assigned. (click for status codes)
02-07-07 – D1 Status.  Maybe we will see this Jeep soon! (click for status codes)
02-14-07 – F Status.  The Jeep is being built, currently in paint.
02-19-07 – Finished and shipped!
02-20-07 – Arrival at dealer. See images below.
02-21-07 – Picked up!
02-20-07 Arrival Pictures