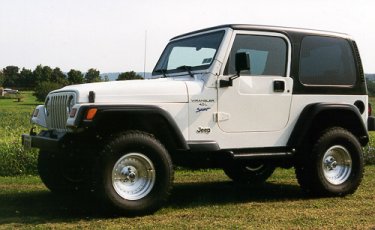 Deb recently traded her TJ for a new Grand Cherokee.  Chris Van Nest of Trekken.tv purchased the Jeep and is now working on a build-up featured on his show.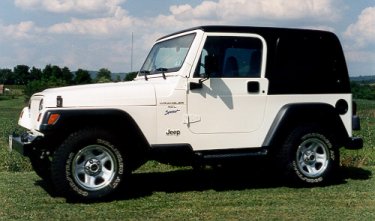 Before
Deb's 97 TJ is a classy looking Jeep.  It is equipped with a 3″ Tera-Flex lift and 33X12.50 BFG Mud Terrains.
On the front and back the Jeep is outfitted with rock bumpers and on the sides there is Xenon extended fender flares.
The Jeep is otherwise stock with a 4.0L 6 and an automatic transmission.
The Jeep has seen more than a few trails and like all other TJs it performs excellent.  I'm sure this Jeep may see some more modifications in it's future.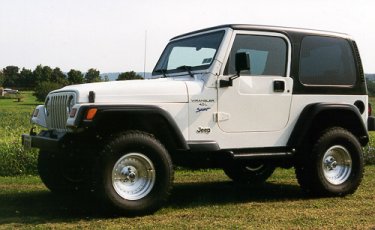 After