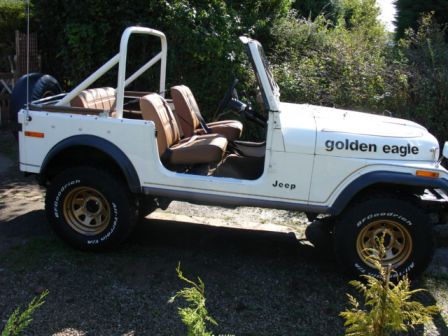 Below is two Jeeps from the UK. A UK 78 Golden Eagle and Korean Korando. I have been driving Jeeps for over thirty years in one form or another, mainly as part of my working life in the construction industry. I've been fortunate enough to experience proper off-roading as part of my job without having to pay exorbitant costs for the privilege!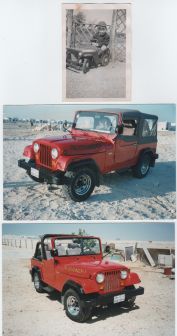 The first shot shows me and my first Jeep (circa. 1948) when I was still wet behind the ears and never been kissed! (apart from my Mum) – I wish I still owned this!
The above two shots on the right show the last Korando I had. Notice the fixed screen, modern wipers, luxury seats and desert tyres. Basically a Korean built CJ-7 circa 1989.
The below shots are of my beloved 1978 Golden Eagle, a totally unique vehicle in this condition now. It took me a long time to find the right CJ. Genuine mileage is 10,587, I've owned it almost one year since I found it on eBay. It is totally original apart from the new 31 inch BFG's and a 3 inch Skyjacker lift. The spare is the unused, original. It is also unusual in having a very early dash board, no scuttle vent below the windshield and no side windows in the original soft top. It has the 4.2 litre straight six and 3 speed automatic with Quadratrac. It holds the road as if on rails!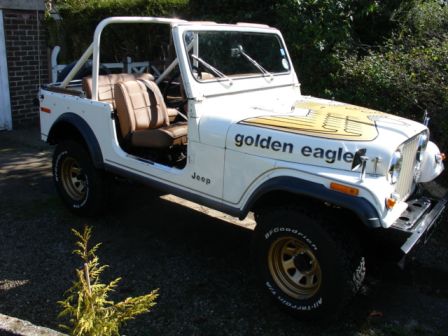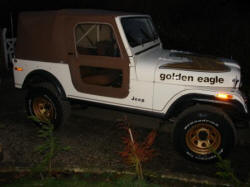 This Jeep is a beauty, a rare find. The right hand drive is especially unique.