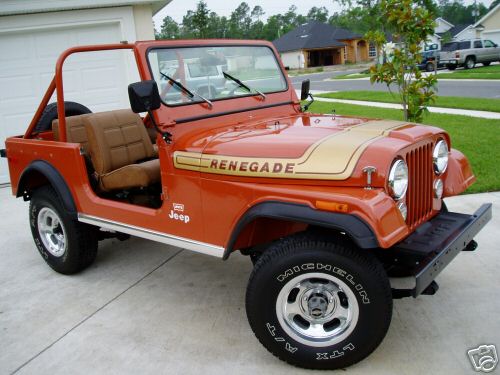 the perfect, all original Jeep that sold on eBay
We found this Jeep on eBay and I needed to borrow the pictures to show here. I can only say if I had the money this one would have been mine. It is a burnt orange 77 CJ-7 Renegade. I think the Jeep must have sat in a garage covered for it's entire life.
This Jeep is definitely a rare find and a beauty to be enjoyed by all Jeepfans! The Jeep features a 304 V8, factory aluminum wheels, aluminum rocker guards, Renegade hood decals, factory hard top, and Levis seats.
If you are the owner of this Jeep send us a message. We'd love to feature a write-up on this piece of history.