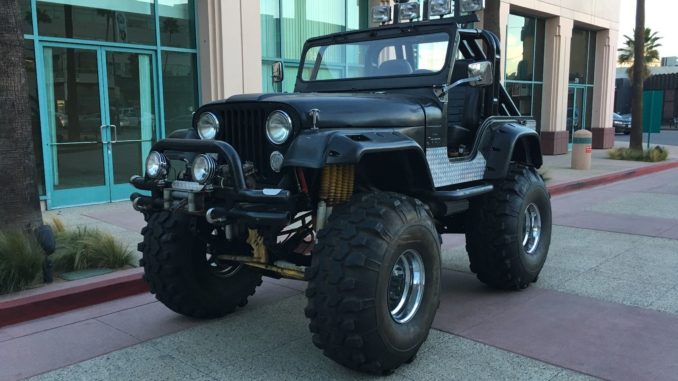 Occasionally we find a Jeep too special in some way to not preserve in an article.  This 1973 CJ-5 showed up for sale and it fits that special category.  The Holley 4 barrel equipped 360 AMC V8 with fenderwell headers attempts to get power to the massive Swamper TSLs through a 3 speed transmission.  Special features include 5 shocks per wheel on the front and 4 per wheel in the rear, a custom drop drag link with Jeep logo.  Super high lift kit and 40ish inch Swamper TSL tires on 15×12 chrome wagon wheels.
Enough light from the light bar to melt the paint off the car in front and a custom dual tube roll bar.  Spring over leaf suspension with custom ladder bars and dual steering stabilizers.
The one piece hood opens electrically with the touch of a button.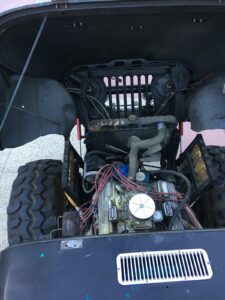 Frankly, This thing is nuts and we love it.  It's a time machine from the 80's.  Starting price $6500.