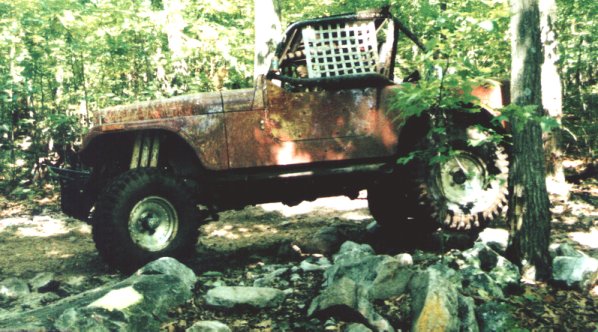 The Line Mountain 7 Miler is a Jeep punishing race through the woods that puts a driver and vehicle to the test. The race typically consists of 4 timed laps and consists of varying terrain such as hills, mud, rocks, and straights.
Here is a couple of pictures from the 99′ 7 Miler. Congratulations to Mike Rauch for winning the overall time with a 2:07:11. Also congrats to Curt Vasilik for winning the fastest lap time in the 4X4 class with a 27:09. I can't fully understand these speeds, I have driven this course in my Jeep, and it took us 6+ hours to go the same distance. I will post more pictures if I get some.
This is a picture of Mike at the start.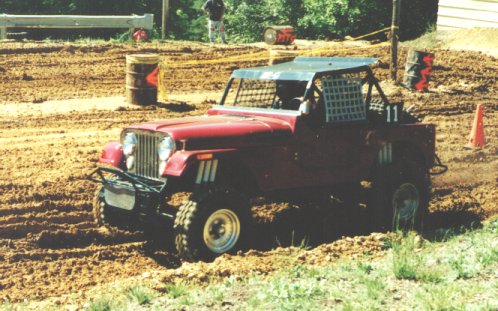 A shot from the mud-hole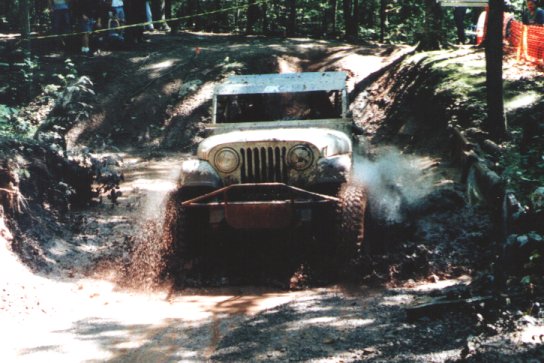 Rocks Rocks Rocks…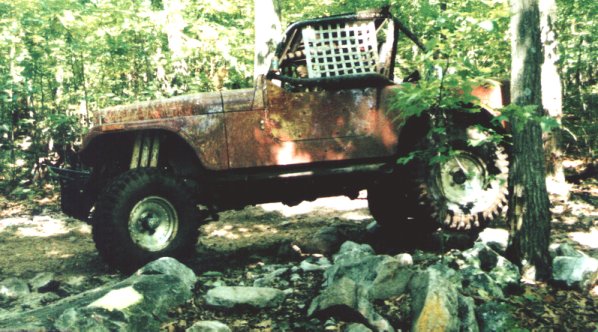 After the finish…the driver, the trophy, and a messy Jeep.