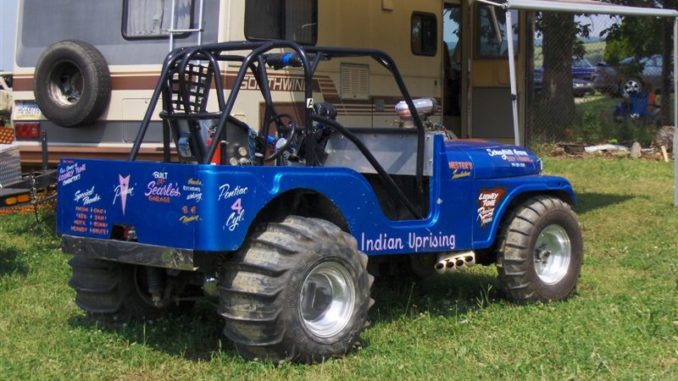 Page 1. It was a hot, beautiful day at the Kempton Fairgrounds in Kempton, PA and again the County Line 4X4 Roughriders put on a great show. Saturday drags and Sunday obstacle course were on the schedule for the weekend, all this during the Kempton Fair.

We attended the Sunday obstacle course which is a figure eight style course run two at a time, each competitor runs their loop and then their competitions loop. The course consisted of a long and short loop, a jump, several mud holes, tight corners, and lots of bumps. Each driver has the option of a co-pilot to assist in navigation. There were 79 competitors, an increase in attendance from the previous year.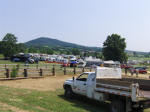 Kempton Fairgrounds
Kempton holds an annual fair on the same weekend there is food, games, rides, and animals. Your typical country fair and a real good time. In the back field of the fairgrounds the competitors may set up camp for the weekend. We took a walk through the campground to check out the race Jeeps.