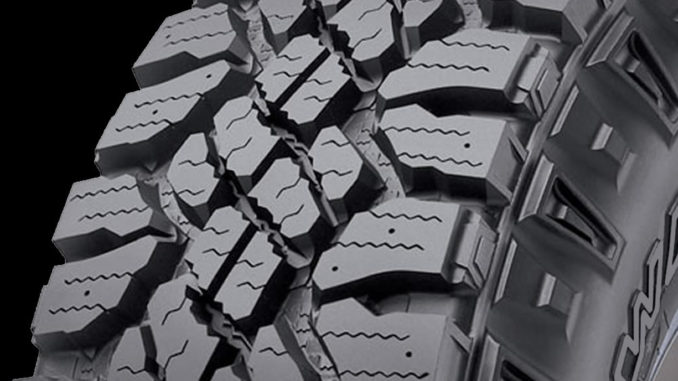 The new Jeep has recently arrived and new tires are already floating through our brains. They will defiantly be 34″ or 35″ size and will be mounted to the Moab aluminum wheels that come with the Rubicon.
Choices, choices, choices.
There are two schools of though with the latest jeepfan.com Jeep. One keep the Jeep more daily driver and weekend fun machine running 34's and 2″ lift or go the typical route of 2.5″ lift and 35's.
34's and 2″ – A few manufacturers make tires that are in-between the 33 and 35″ size. Most common are the 295/70R17 which equate to a 34×11.50. This size can usually be comfortably run on a JK with no or minimal lift and no spacers. Since we want to run the Moab wheels this is a plus.
The 35's will require a slightly higher lift and the addition of wheel spacers (on Moab wheels) to prevent the tires from rubbing on the rear control arms and front sway bar. Several manufacturers make spacers..the ones we would use will probably be SpiderTrax.
Early tire contenders are..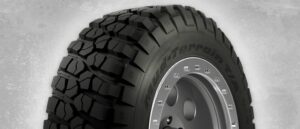 The tried and true BFG Mud Terrain KM2. These tires offer amazing off road ability and present good road manners. They do lack siping which hurts their ability in snow and wintery conditions. In the end, these tires are just down right good looking on a Jeep.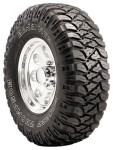 Mickey Thompson Baja MTX. We are currently running a set of these on the jeepfan.com 1978 CJ-5. These tires are quiet on the road and perform well in rain and snowy conditions. Wear is questionable from many sources.
Toyo Open Country MT. These are super strong tires that perform well on and off road. The deep tread siping helps in wet conditions. The big drawback with these tires is they are real heavy.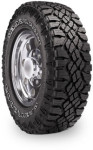 Goodyear Duratrac. New to the crop of MT type tires these tires have quickly become a favorite in the Jeep crowd. They are one of the only MT style tires with a genuine snow rating, an important consideration for a daily driver in an area that feels the wrath of old man winter.
Sizes?
The 35″ size chart.
| | | | | | | | |
| --- | --- | --- | --- | --- | --- | --- | --- |
| MFG | SIZE | PART # | RIM | HEIGHT | WIDTH | WEIGHT | AVG PRICE |
| Goodyear | LT315/70R17 | 750551325 | 8.5-10.0 | 34.4 | 12.7 | 60 | $305 |
| BFG | 35×12.5R17 | | 8.5-11 | 34.8 | 12.5 | 66.25 | $321 |
| Mickey Thompson | LT315/70R17 | 5275 | 8.5-10.0 | 34.6 | 11.9 | 68 | $341 |
| Toyo | 35X12.5R17 | 360310 | 8.5-10.0-11.0 | 34.8 | 13.2 | 82.7 | $370 |
| Toyo | 295/70R17 | 360360 | 8-9.5 | 33.5 | 12 | 72.8 | $309 |
As you can see all the above fall in the 34-35″ range. None are actually 35″, this is common of most tire manufacturers. You can also see the weight difference in the Toyo to the BFG. That is a substantial amount of difference in weight not to mention it's un-sprung weight.
We have had first hand experience will all three brands and would probably be satisfied with any choice.
The interesting thing about the Toyo LT295/70R17 is the narrower width. The Jeep factory Moab wheels are 7.5″. Most tire makers do not recommend a 12.5″ width on less than an 8″ rim. We see Jeep owners do this all the time with no problem (not that it makes it right).
The BFG tires appear to be least expensive. Prices were averaged from a few major on-line tire resellers as of August 2011.
The options aren't clear but the BFG is the current favorite.
What was the decision? Perhaps not what you think. Read more..Goodyear Wrangler Duratrac 285/70R17 Tires