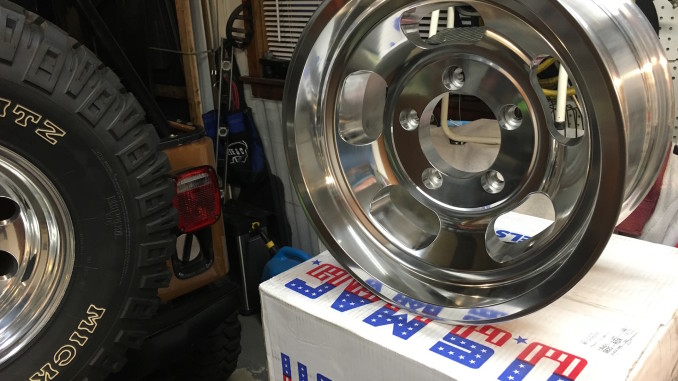 We decide a new look for the jeepfan.com CJ-5 was in order.  To start we are returning to a classic CJ look by installing a set of US Mags Indy U101 Wheels.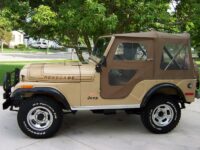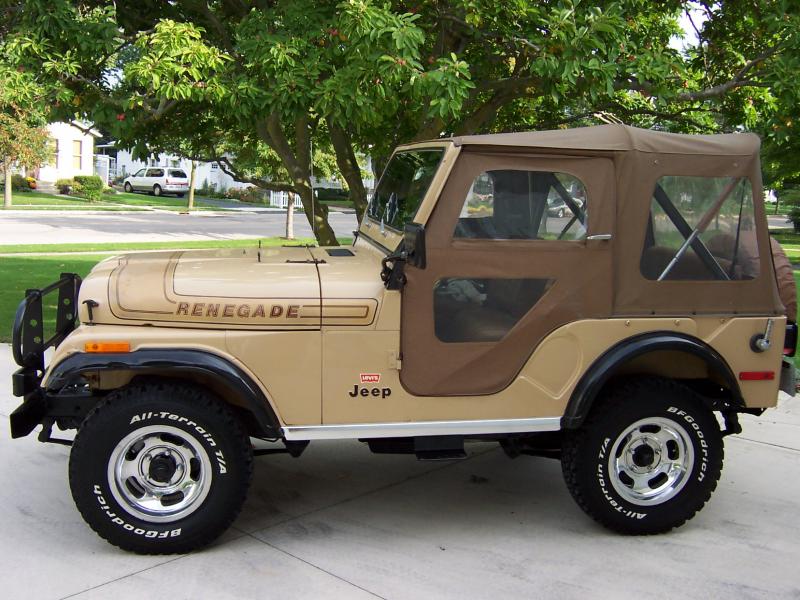 These modern wheels are near identical to the slots found on 70's era CJ's (see right) but are like…new.  Finding original CJ slots are getting harder and harder, finding good ones is even harder.  For years this style wheel wasn't manufactured and using this classic look wasn't easy.
Recently US Mags released the Indy U101 which is available in several sizes.  This helps with the ever common 12.50 width tire that doesn't fit well on a 7″ rim.
We ordered a set of 5 in the 15×8 size from OK Auto.  The bolt pattern is standard CJ of 5 on 5.5″ and the 4″ backspacing should be perfect.  Many aftermarket wheels have 3.5″ backspacing which can make tires on a Jeep with wide trak axles stick out pretty far.  Our 78 has wide traks and suffers from this with the current Mickey Thompson Classic II wheels.
The plan is to mount them up to a set of 33×12.50 BFG KM2 Mud Terrains. Check back for installed pictures.
US Mags U101 Truck Wheel on US Mags website.