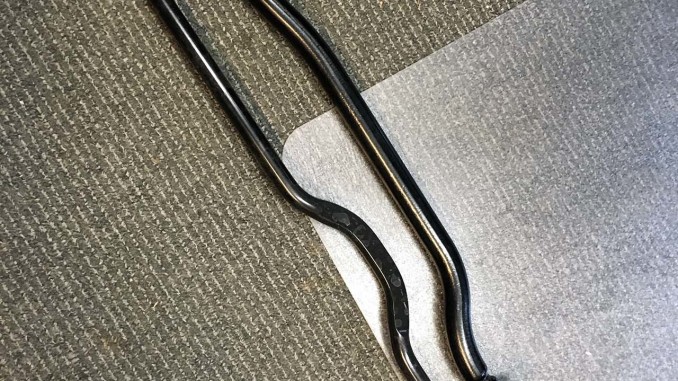 In the Teraflex 2.5″ Budget Boost Install we did as part of the $3K JK Project we decided to add to the lift by adding a set of Teraflex Forged Adjustable Track Bars to the front and rear of our JK.  Teraflex says they are 230% stronger than stock and just handling them you can feel the difference.
Besides being very strong the adjustable collar allows the track bar to be adjusted to allow you to center the axle side to side after a lift is installed.  This helps the Jeep track better down the road, prevents tire rubbing, and improves the Jeep's appearance.
Installation is simple and since we already had the track bars removed as part of the lift installed it was even easier.  Remove the lower track bar bolt then the upper to remove the old track bar.  Install the new bar, upper bolt first then the lower.  You may need assistance to push the Jeep side to side to aid in lining up the lower bolt.
Using a level or something straight measure the tire to flare edge on both sides.  Rotate the track bar adjuster to move the axle left or right.  Tighten the clamps on the adjuster making sure they will not come into contact with other items when the suspension moves.  The track bar may need to be re-adjusted after the suspension settles out.