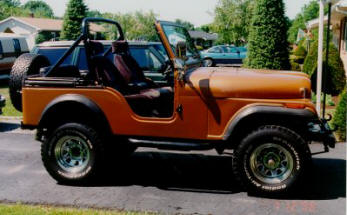 After a few trail rides with a stock suspension, the underside of the Jeep starts showing too many trail damage scars that might have been avoided if the Jeep had a little more ground clearance. It was definitely time for the jeepfan.com 78 CJ-5 to get a lift.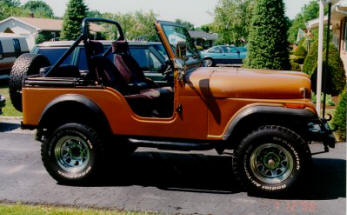 I weeded through the sea of kits available for CJs and after hearing varying advice I decided on Skyjacker. The kit came with 4 new springs, U bolts, and bushings. I also picked up a set of Skyjacker Hydro shocks since the Jeep was riding on ancient ones. I started the job and about 6 hours later my CJ was on the road. It sure is nice having a Jeep that was not driven on a daily basis and has been apart recently because all of the bolts came out with little or no force. After installation the rear of the body was about 4″ higher and the front was almost 3″. (I believe the large increase in the back is due to the fact the original springs were shot and the back sagged.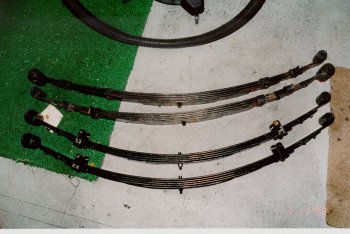 The first ride showed an obvious improvement. I had not installed the sway bar yet and the Jeep was like a wet noodle and very flexy. I found all the bouncy roads and I was amazed at the difference. I also added a new Skyjacker Nitro steering stabilizer and a set of sway bar disconnects in the front.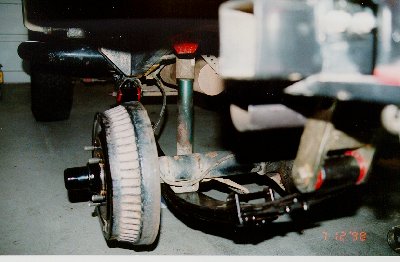 Above: With the springs in with the new bushings the difference was evident. The original shocks did not even fit and my rear brake line was stretched tight (time for a longer one) luckily I added new longer ones in the front a while ago.
I find the ride better in all conditions, the biggest difference is that the bumps are not as jarring and the Jeep seems to not wander as much.