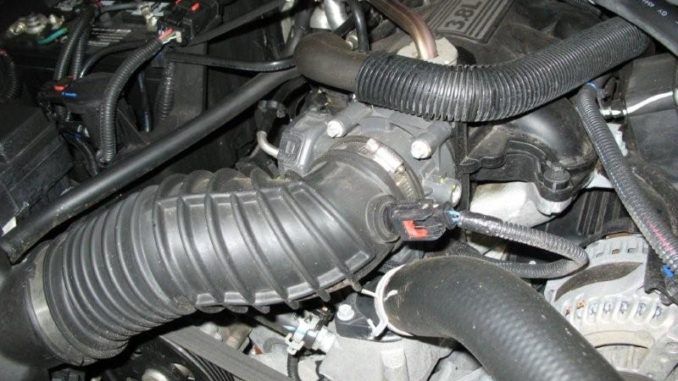 Adding a little more oomph and some extra MPG to Christine's JK. Having a nice new lift, new tires and wheels, and some other mods Christine's JK needed some extras under the hood to help the performance and efficiency of the 3.8L V6.

We recently installed an Airaid CAI into the jeepfan.com JK with good results. HP, torque, and fuel mileage gains have all been noticeable and with the expense of the parts.
About the components
Poweraid Throttle Spacer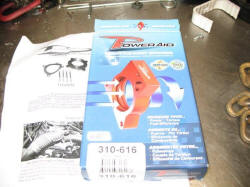 The PowerAid Throttle Body Spacers from AIRAID Premium Filter Company are designed to greatly improve the low-end torque and horsepower characteristics of your engine.
PowerAid accomplishes this by spacing the throttle body one inch and adding a dyno-proven Helix style bore(s). As the intake air passes through the spacer, the Helix bore creates a vortex action that improves atomization creating a more complete combustion and an efficiently burning engine. The results are improved drivability and increased fuel efficiency.
The PowerAid spacer is 50 state legal, will not void your new car warranty, and can be used with any grade fuel.
Airaid Cold Air Intake
Since we already put one of these on the jeepfan.com JK, visit that page for the technical product info. jeepfan.com JK Airaid CAI Install
Installation Steps and Tips
Since this was kind of a combined project steps from installing both of these components were combined to get the job completed without repetition. You should follow the manufacturers directions for both and refer to our guide for some extra help.
Disconnect the battery and unplug the temp sensor in the air intake tube. Loosen the clamps on the intake tube and remove it. Remove the temp sensor from the tube. Be very gentle since the sensor is fragile. It's easiest with the tube off since you can see and reach inside.