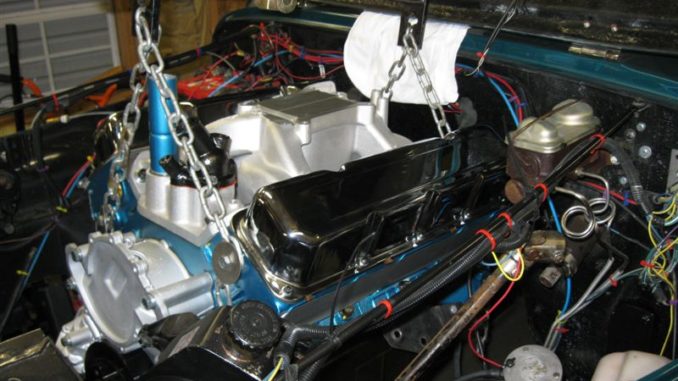 The new engine delivery and installation
The new engine arrived beautifully and carefully crated to protect the engine. It was mounted to a heavy wooden skid and wrapped.
Getting the engine into the shop was an effort and required a bit of man handling. There were many labels and reminders of things to do before starting the engine. In addition the documentation, stickers, and extras were all included in the packaging.
The engine was unbolted from the crate and lifted up on the engine hoist. The Milodon 8 quart oil pan was cool looking and the clean paint job made it almost too pretty to install.
Interesting Engine Notes

In snooping around the outside of the engine we noticed several items Tuff Dawg uses to make sure we follow installation procedures.

heat indicators show if the engine overheated

paint marks indicate if bolts were removed
for more information, ordering, and pricing visit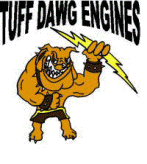 Installation
The engine was leveled on the hoist and raised up to clear the Jeep's grill. Over the top it went and was lowered down into the engine compartment.
It took a little wiggling and english to get the mounts to line up but it wasn't long until the engine was in and ready for everything to be hooked back up.