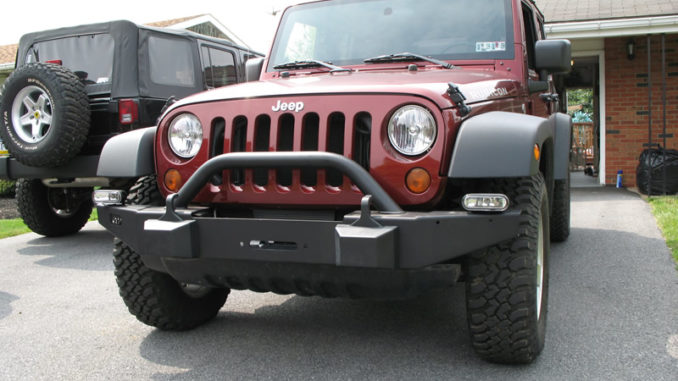 Rear Installation
The rear installation is even simpler than the front and can be completed in about 30 minutes.
Unbolt the rear frame braces and braces attached to the rear cross member. Remove the bumper.
The new bumper simply inserts into the frame openings. Install the bumper.
Using the supplied bolts and brackets secure the bumper to the frame. That's it!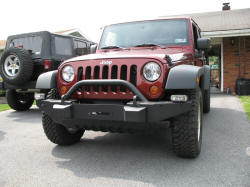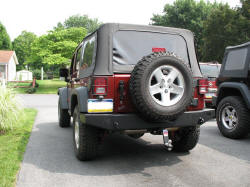 See Harry's Jeep in action on the trail – A Story of Mike, Nick, & Harry – A Rausch Creek Adventure