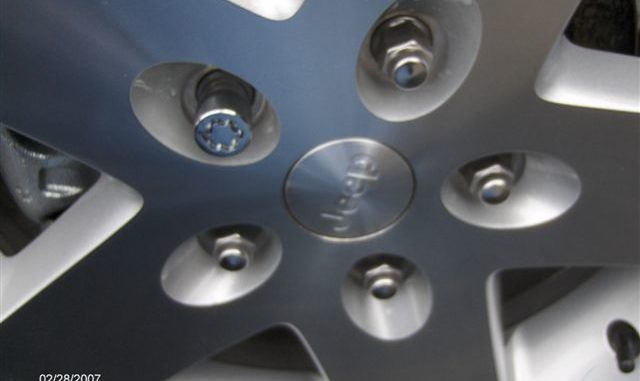 Got a nice set of wheels on your Jeep? If you want to keep them yours you might install a set of McGard wheel locks.
McGard's easy to use, one piece wheel lock functions like a regular lug nut but requires a special key tools for installation and removal. McGard locks are made in USA and meet or exceed OEM standards for safety and durability.
We decided that the jeepfan.com JK needed a set to help protect the nice shiny machined aluminum Moab wheels. Installation is rather simple and only requires the proper sized lug wrench. The McGard part number for the proper sized lock lugs is 24130 for 1/2 X 20 lug bolt. All year CJ's and Wranglers can use this size.
Installation
On each wheel remove one of the original lug nuts on each wheel. It is not necessary to jack up the Jeep. Replace each lug nut with a lock nut. Torque to proper specifications. (Wrangler 1994-07 110 ft-lbs – Wrangler/CJ 1972-93 80 ft-lbs) The table below outlines the steps.
| | |
| --- | --- |
| | no locks |
| Original lug and new lock | remove old lug |
| install new lock | fit the key |
| tighten and torque | theft resistant |
Nothing can prevent a determined thief from getting your stuff but any little step you can take will help.