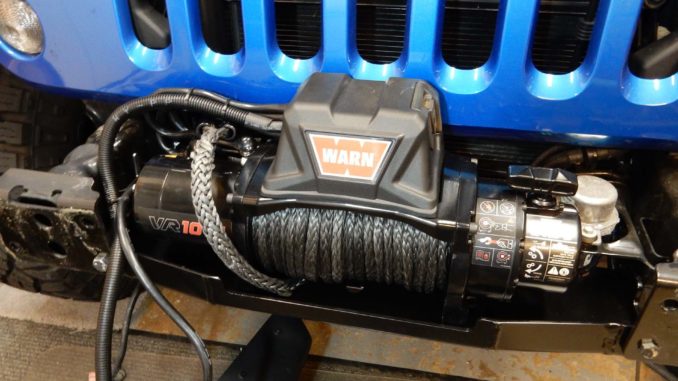 Continuing from page 1. Leading up to this point the bumper was removed and some small details need to be taken care of. Starting from here the winch mount and winch will get fit up and installed.
Depending on your type of winch will determine if the factory vacuum pump will need relocation. Test fitting will determine that. Once the winch is all mounted up the project is nearing completion.
Take the time to place the winch in the mount to test fit. On some winches it may be necessary to relocate the vacuum pump. The Warn VR series will not need the pump moved and can use the center mount bolt holes on the Maximus-3 mount. Since everything lined up the winch was removed to tighten down the rear mount bolts.
If you are installing filler plates to the rear of the bumper you should install the nutserts into the top of the frame rail before the bumper is installed. A nutsert tool will make installation easy but can be done with a wrench and a nut. Using a pair of pliers hold the nutsert to get the crush process started. Tap the nutsert in place and gently tighten to set the nutsert properly.
Bolt down the winch and begin routing the wiring into the engine compartment. We found removing the air box allowed easy access to the bottom of the grille. Route the wires up next to the radiator and along the side back to the battery.