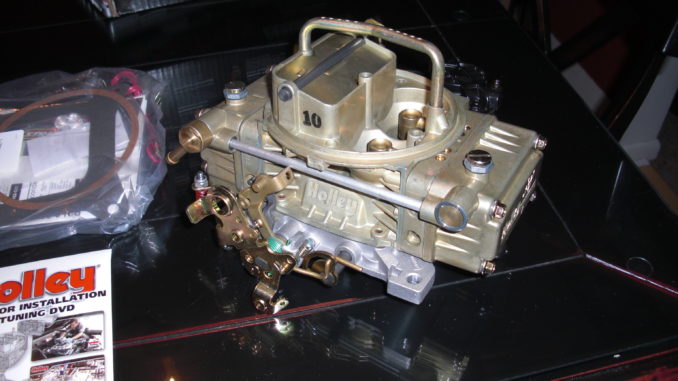 For 11 years this 78 CJ-5 ran a Holley 2bbl Pro-Jection throttle body fuel injection system. The system was rather simple and worked well. The trail advantages of the TBI were obvious on hills and bounces, the disadvantages were the computer controls and unpredictable failures.



Some issues over the years were mostly fuel pumps. The problems experienced were most likely due to the old rusty fuel tank. Electric fuel pumps don't deal well with rust and after three bad pumps it was time for a poly tank. Another failure point was a throttle position sensor, expensive little device that was easily replaced.
As the years clicked by more failures were just a matter of time. Holley no longer makes this model and parts are expensive. Also, the complexity of the system makes trail diagnosis difficult and "limping" home is not easy.
Several years ago Holley answered the cries of the off-road crowd and created the Truck Avenger 4bbl Carburetor. This carb originated from the 4160 series and features spring loaded needle and seats and a unique crossover vent tube to prevent fuel spilling and flooding. Holley claims the carb can handle climbs up to 40 degrees, side hill maneuvers up to 30 degrees, and steep descents up to 30 degrees. For more details and reader reviews see…Holley Truck Avenger Carburetor Review
Installation
The old Pro-Jection system needed to be removed from the Jeep. computer, throttle body, and a wiring harness was to be carefully removed.
With the TBI system removed and finally the spread-bore to square-bore adapter the intake was ready to receive the new carb. Note: The Jeep was already equipped with an Edelbrock Performer 4bbl intake manifold. This manifold will accept this Holley carb with no special adapters.
A set of carburetor studs were installed to help maintain a good seal and save the aluminum threads in the intake. A small amount of lock-tite was added to keep the studs in place.
Unboxing the new carb