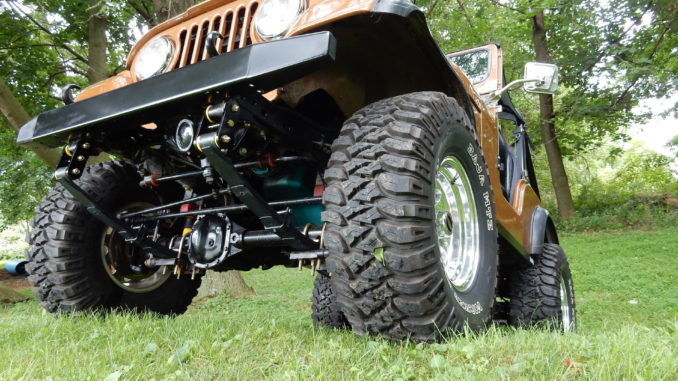 The final piece to the Old Man Emu suspension install on our 78 CJ-5 is the addition of the Crabtree Tool & Die YJ style 4″ shackles on both the front and rear of the CJ. These shackles are real nice and are super heavy duty. Thick steel plates with a center bolt and grease-able spring bolts.
We took some time to paint the shackles to better blend into the Jeep. We only painted the plates and center sleeve.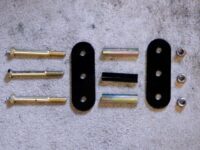 Since the springs were installed the Jeep was jacked up to take the weight off the springs while still supporting the axle. The old shackles were removed and the new ones were installed, tightening after all were complete.
At the completion of this install we are quite pleased with the result of this lift. From both an appearance and function perspective all goals were met.
For information about Crabtree Tool & Die visit their site by clicking the link.