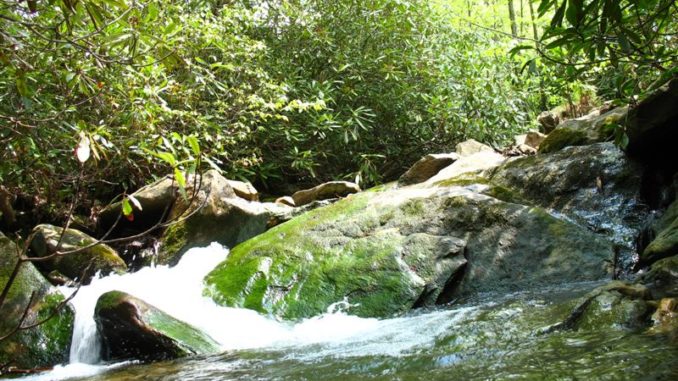 A beautiful weekend in the mountains of central Pennsylvania. The temperatures were warm and the skies were clear. A small group of 4X4s and a few ATVs made the most of this weekend. We also took the opportunity for vehicle testing and boy we didn't expect to get all the tests we did. We side-by-side tested the JK Wrangler and Toyota FJ Cruiser, the JK Wrangler and TJ Wrangler, and put the new JK Wrangler through a thorough road-to-trail test.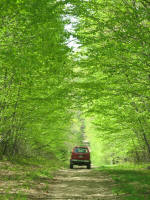 Trips to the cabin are usually a nice relaxing weekend exploring the property and some old logging trails. The scenery is lush and practically untouched. There is green practically everywhere and seas of ferns and laurels.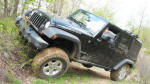 We set out for a visit to the pit, a small area that is a deep hole with several paths leading up hills. A great play area. It's funny…only a few years ago getting up the one hill was near impossible, now after several years of digging it up and erosion the hill is not much of a challenge. Just fun. An ATV Rhino was with us, these guys were having a bit too much fun and laid the thing on it's side. Oops, no one was hurt though.
Having a variety of vehicles was interesting and our day was spend making note of the differences and characteristics of the vehicles.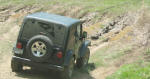 For a full report about the weekend and find out the reason it's titled "Wheeling in Rattlesnake Country" see the article:
Wheeling in Rattlesnake Country – Full Report
presented by Offroaders.com
Jeep JK Wrangler Review
An in-depth look at the new JK Wrangler.
Inside, outside, on the trail, and on the road.