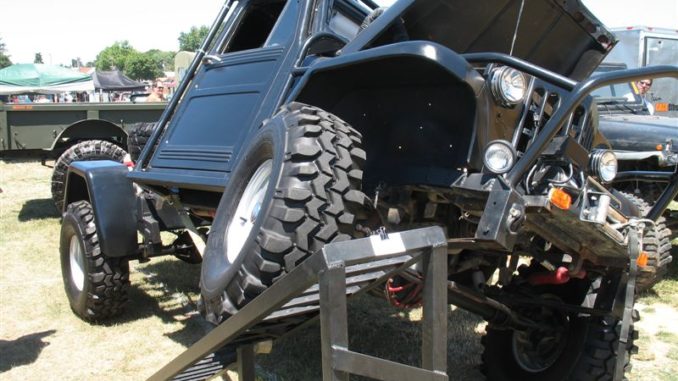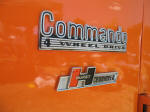 SHOW FAVORITES – We always pick a few favorites from a show.  Typically we like the strange and unusual or the extremely well done rig.  We don't have any formal criteria, it's just a feeling where we go – man, now that's cool!
TWISTED WILLYS
Talk about a strange animal!  David Leasure's 1950 Willys truck is a near engineering marvel.  The Jeep features a split frame allowing it articulation that boggles the mind.  The split is accomplished by a bearing in the center section of the frame behind the cab area.  Limiting straps and shocks control twisting.
CONGRATULATIONS!
Twisted Willys
2nd Place in Class
Details:
Propane powered 283
36″ Swamper TSL tires
GM 12 bolt rear, Dana 44 front 5.13:1 Gears
8000lb Winch
T90 Transmission, Model 18 Transfer case
Exocage
Massey Ferguson Power Steering
Snorkel
David indicates it took him 6 months to build the Jeep and used spare and scrap parts to fabricate the truck.  Some future enhancements include; high steer, hydraulics to control the hinge, and an alteration to the rear drive shaft.