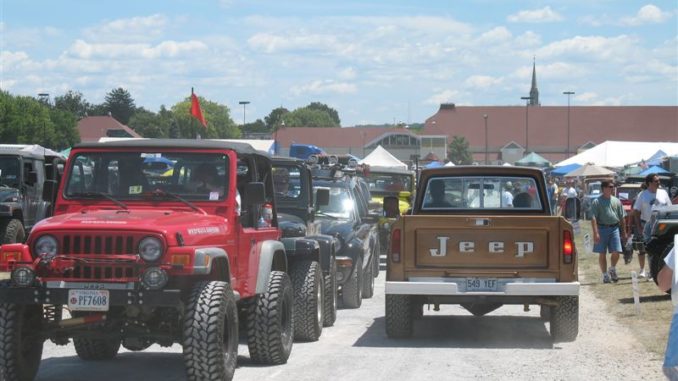 For the past 12 years the PA Jeeps have been hosting an All Breeds Jeep show at the York County Fairgrounds in York, PA. The date was July 21 & 22, 2007.

main – page 2 – page 3 – page 4 – page 5 – page 6 – page 7
WHAT CAN WE SAY, this show just gets bigger and bigger every year and this one was no exception. If this keeps up the York County Fairgrounds may be too small to host the event. By midday on Saturday there were only a few spots available in the show area. It was a sea of jeeps as far as the eye could see. The vendor area was loaded with companies showing off their latest products and the swap meet was buzzing with scavengers looking for that special part and a great deal.

In our typical fashion we picked through everything and snapped almost 700 pictures including some video and compiled it all here to bring you a full report of the show.
In the following pages we feature special sections and enough pictures to make you think you were there if you missed it.
| | | |
| --- | --- | --- |
| | | |
| | | |
| Camping – covered! | | |
| | | |
| | | |
| | | |
| | | Lined up for the obstacle |
| | Huge Jeep | |
General Show Pictures