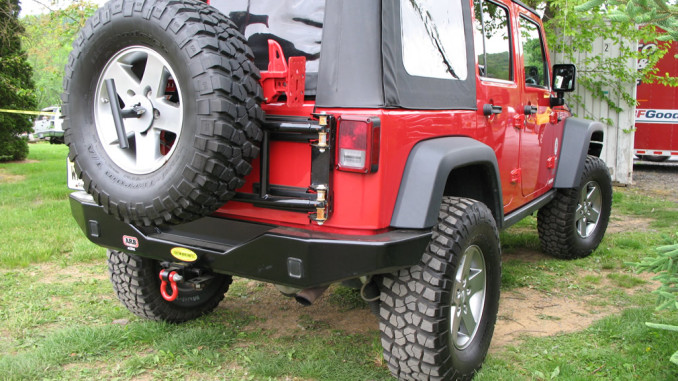 OK Auto opened their doors to their customers for the 2011 Open House.  The weather for the day was gloomy and overcast.  Temperatures were in the mid 60's and the threat of rain was constant.  Luckily most of the day was rain free.  There were plenty of vehicles to look at along with continuous action on the rock pile.
The show and shine was a little more like just a show. In typical offroader fashion it's not really about the shine so perhaps it didn't matter.
It never ceases to amaze us the amount of variety in the vehicles.  From tires to lifts to accessories every vehicle is truly unique.
OK4WD Annual Open House & Rock Krawl 2011 Main Page

Rte 57
Stewartsville, NJ
908-454-6973