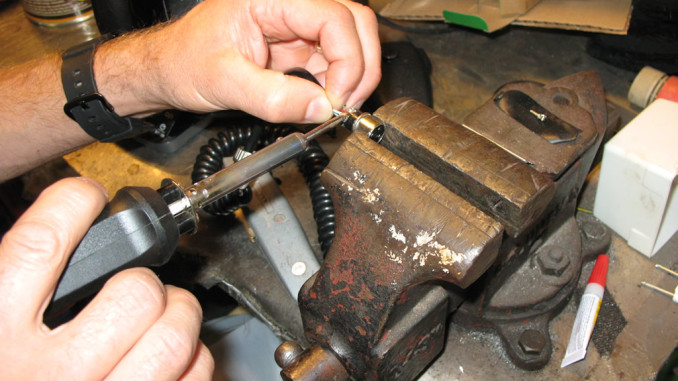 The fall 2012 Tar Hollow trip was probably one of the best offroad trips we have been on.  The place, the weather, and the trails all came together to make for a near perfect day off trail action.
Friday was a nice fall like day with the temperatures in the low 70's and clear skies.  Ralph from offroaders.com and I departed around 1pm.  We only drove about 3 miles and realized Ralph's CB wasn't working properly.  We pulled over to take a look and discovered the mic cord had a frayed wire in the plug and was shorting out.  Luckily being close to home we returned for what would hopefully be the only repair of the weekend..and it was.
After a near 3 hour drive to NY we setup camp, made a nice camping style dinner and prepared for the next day.  Dinner was part of the fun – a cookout on a portable Weber charcoal grill with burgers and potatoes.
Unfortunately we live in suburbia and don't often get the opportunity to take in the clear night sky like you can find in remote areas.  Luckily it was mostly clear and the sky view was impressive.  Another plus of the remote area is the few times that we find ourselves "off the grid".  Imagine that, hours with NO cell/data coverage.  There is a certain free feeling that one gets after the initial panic wears off.
| | |
| --- | --- |
|   | Searching for cell service |
Saturday – Breakfast
Part of the fun of camping is the cookout.  We brought along an old, 70's era Coleman camping stove which performed perfectly for us to cook up some eggs, pancakes, and sausage.  Even better, for the coffee lovers some perked coffee cooked on a small burner.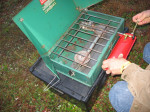 Driver's Meeting
Everyone gathered at the tent for a driver's meeting to go over rules of the trail.  The Tar Hollow people had a snack bar open serving breakfast and beverages.  After the meeting the drivers went back to their vehicles and prepared to head out.