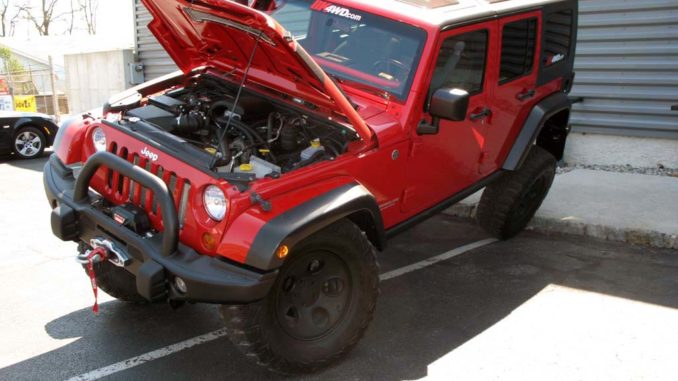 On Saturday April 27th 2013 OK Auto held their first event of 2013, the Spring Show Off and Open House.
It was a beautiful spring day to have a show indeed. Upper 60's and not a cloud in the sky. There were a variety of vehicles spread throughout OK's property, mostly off road ready. OK's rock pile was open for participants to play on and keep the spectators entertained.
People were checking out each other's rides, comparing notes and getting ideas. Along with the show area many vendors were on hand showing off their products and answering questions. The OK sales staff was busy as usual taking care of their customers while several off-road seminars were being held by experts right in OK's show room.
Participants had an opportunity to judge each other's vehicles for a chance to win a class trophy.
Pictures from the show
A big thanks to OK Auto for continuing to hold events for the off road crowd.