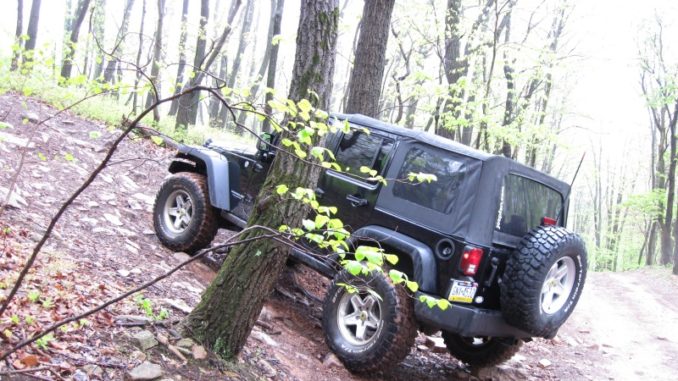 OK Auto Open House and Rock Krawl 2010 – Day 2 Part 3
Rock Krawl 2010 – Rausch Creek Off-Road Park
We headed down trail B to the Power Line. From there we went up into the Hills and followed trail E to the South Property.
We proceeded on hitting a few familiar trails and exploring some new ones. We stopped by the quarry to try to take in the view. The heavy fog made even a short distance difficult to see.
There was some sure entertainment with this old Chevy pickup. The rear wheels bounced so high the truck was level on this hill for a second. When it came down the front drive shaft snapped.