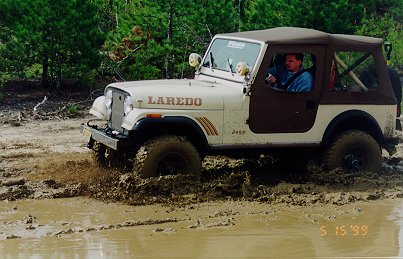 A trip from years ago at maybe the 2nd or 3rd OK Auto Rock Krawl Event.  Held in 1999 at OK Auto and the now closed Paragon Adventure Park.  Preserved here in time for your enjoyment.  Page 3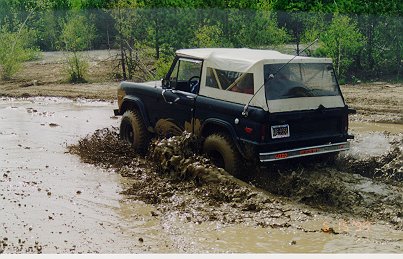 Bob's Bronco was a tank with lockers up front and back.  We did not hear much from him all day.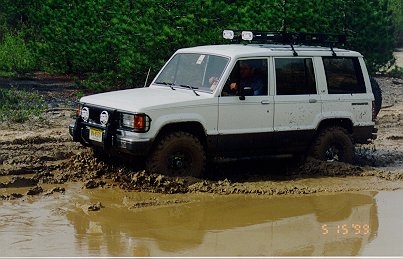 Mark the other Trooper owner on my group had a little romp in the mud.  This Trooper was a formidable machine that wore a set of Swampers.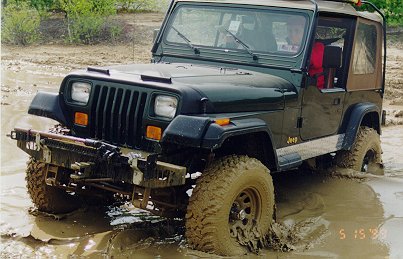 Mark took his turn in the slop.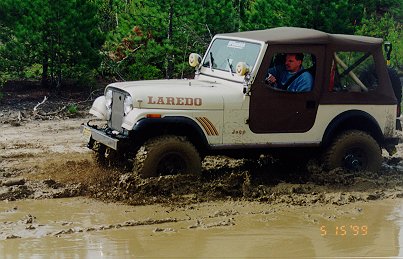 John went through the mud several times.  This CJ features an OME suspension and a Ford 9 inch in the rear.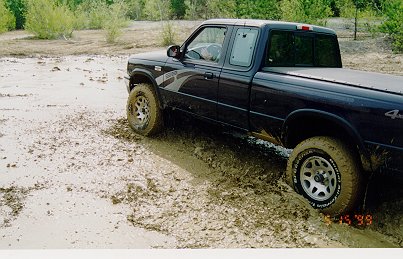 Lou was the lone pickup on my group, I have to admit I had some doubts about the truck in the beginning but the Mazda worked like a champ. (after we got it unstuck from the mud);)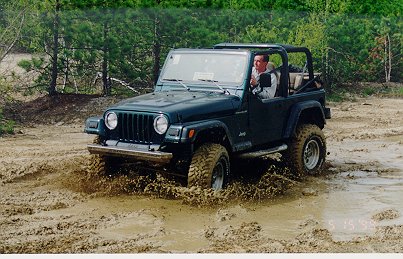 One of the two TJ's on my group.   Joe and his little boy had a good day.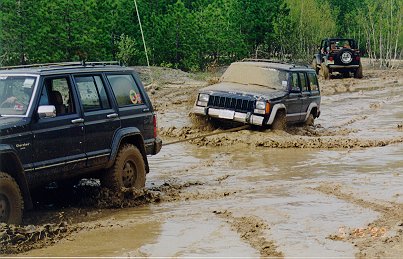 Our first stuck of the day was Brian in his Blue Cherokee (soon to be mostly brown).  He caught a deep rut in the middle and needed a pull.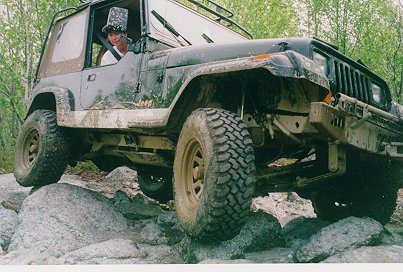 The next challenging area we arrived at was turtle trail.  A tight rocky section, that is one of the main roads to the bottom of the property.  Here you see Mark creeping through.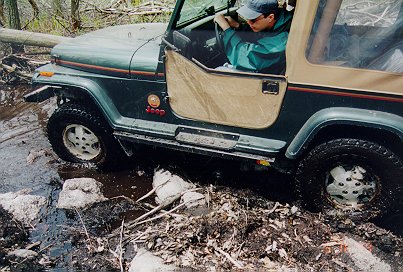 Later after a delay on the trail because of broken steering gear on the group ahead of us we entered the Rock Swamp.  A section that conisists of medium rocks and stinky black mud.  Here you see Dave trudging through.  I heard a little scraping and banging on more than one vehicle here.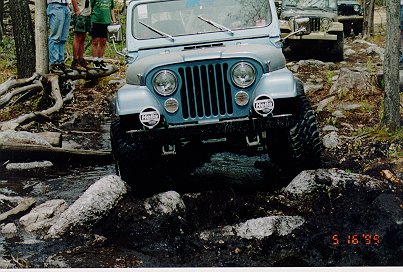 Matt was next, his new suspension worked great, but I think a locker may be on the way.