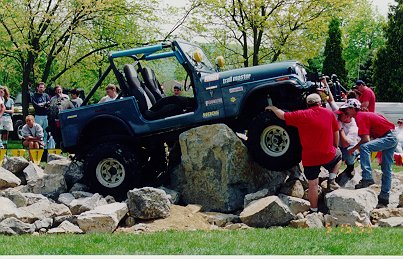 A trip from years ago at maybe the 2nd or 3rd OK Auto Rock Krawl Event.  Held in 1999 at OK Auto and the now closed Paragon Adventure Park.  Preserved here in time for your enjoyment.  Page 2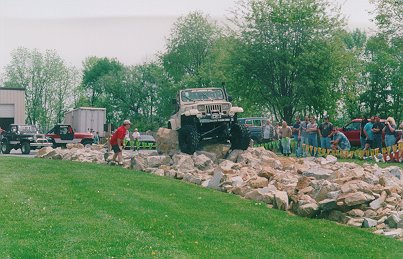 A casualty of the rock pile.  A YJ with a new Warn coil over suspension.  Evidently there were some weak welds on the front axle that allowed the axle to rotate.  This bent the coil springs, shocks and other things.  The front drive shaft also separated.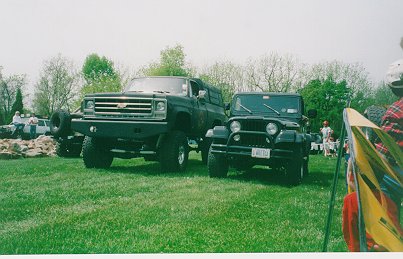 One of the other things going on was the slow drags.  A test to show who has the lowest gears.  This CJ-7 has a NV4500 trans and was unbeatable.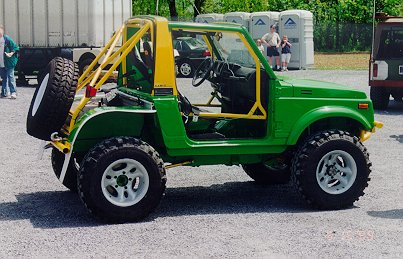 This custom Samuri was a crowd pleaser.  He decide to give the rock pile a try and with a little persistance, banging parts, and a lot of throttle the little green machine was over the pile to get a round of applause.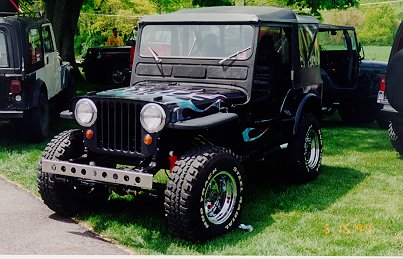 John brought up his CJ-2A equipped with an Old Man Enu suspension to show it off.  See more about this jeep here.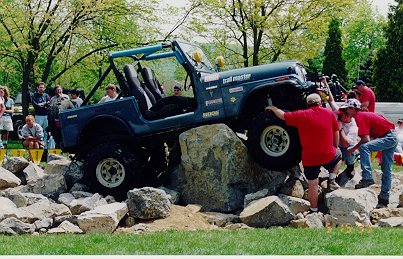 Dwayne made an attempt at the rock pile, his Jeep was bitten and suffered a broken front drive shaft.  While he was being pulled off his Jeep also suffered a bent drag link.
Day 2, Paragon Adventure Park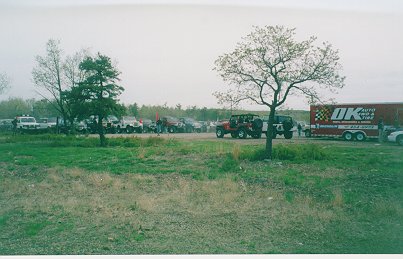 Early the next morning it was almost time for the real fun to begin.   We met at Eagle Rock Ski resort and got into our respective groups.  The event consisted of ten groups from stockers to hardcore off road vehicles.  I was fortunate to have the opportunity to be a trail leader.  My group was the brown group and consisted of 18 vehicles.  3 TJs, 3 Cherokees, 1 Bronco, 2 Troopers, 1 Mazda Pickup, 2 YJs, and 6 CJs.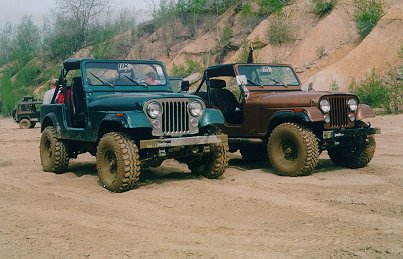 Our first stop in Paragon was the Rocky Ravine area.  Where we played in a massive mud hole.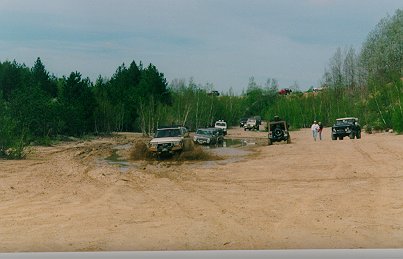 Some chose not to play but others went crazy and had a ball. Our first stucks of the day were coming.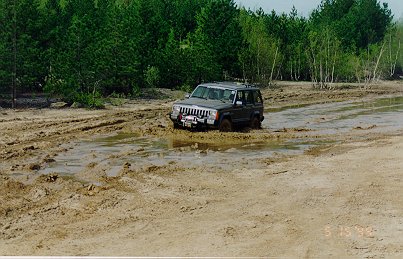 Dan eased though the mud and swung around to have a go at it a few more times.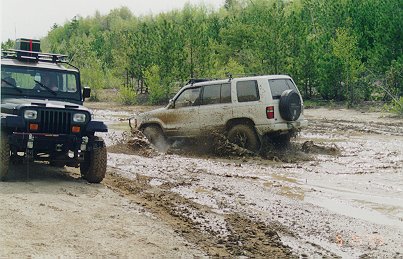 Jon had fun in his Trooper in the mud