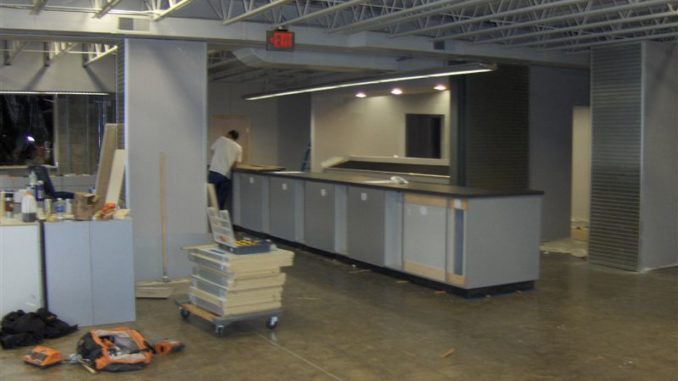 This weekend marks the beginning of the 3rd chapter in OK's history. After many months, the building renovations are finally complete, and you can now experience the new era of OK Auto, 4wd & Tire in all of its automotive splendor!
This is the 3rd major expansion since we started as Jim's Getty back in 1979. We are celebrating this new beginning with food, refreshments, product displays, and by distributing free passes for a trail ride at Rausch Creek Off-Road Park on Sunday, 5/6/2007. Free pass covers vehicle and driver. Additional passenger fees and Rausch Creek membership fees may still apply. OK will be present at Rausch Creek on 5-6, but will not be hosting the trail ride. We invite you to join in and experience the new OK Auto, 4wd & Tire!
Stopped by OK on April 7th to pick up the TeraFlex 2.5″ lift for the jeepfan.com JK and took a few images of the construction in the new show room.  Looks good.
Event Index
May 5, 2007 – Grand Reopening Event
–Main Page–
–page 2 The Event–
–page 3 More Show–
–page 4 Fun on the Rock Pile–
May 6, 2007 – Rausch Creek Trail Ride
–page 1–
–page 2–
–page 3–