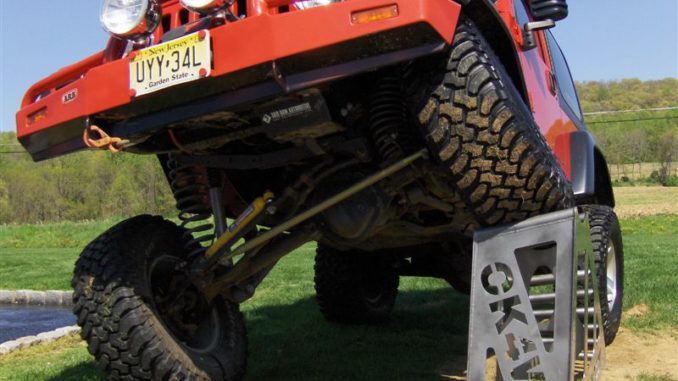 Somebody must have made a deal with Mother Nature to give us the perfect weather this early may weekend brought. The temperatures were in the low 70's, blue skies, and Jeeps everywhere.
OK Auto's Grand Reopening Weekend kicked off with a Saturday event at OK's store in Stewartsville NJ. There were many vendors there to show off there latest products, all kinds of vehicles on display, special deals on parts and accessories, food, music, and OK's rock pile play area.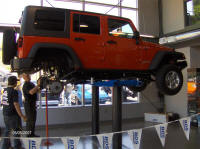 A vehicle lift was installed in the showroom to allow customers to see the underside of a vehicle. Jason was busy all day installing a 4″ BDS lift onto OK's new 4 door JK Wrangler Unlimited.
OK's expanded facility features an expanded showroom providing greater product display area, comfy customer waiting area, and clean customer bathrooms.
The hospitality during this event was generous, free food was available all day. Hot dogs, drinks, and snacks were provided by the OK staff along with a free pass to Rausch Creek Off-Road Park or Lehigh Valley Sporting Clays.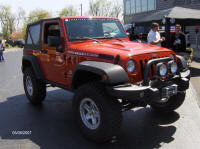 Some of the vendors on hand were…
BDS
Edelbrock
Keystone Automotive
American Expedition Vehicles (AEV)
Crown
Skyjacker
ARB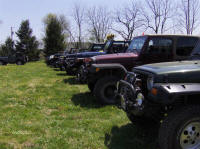 We loved the AEV brute that was on display and the new JK products from AEV. The new JK AEV bumper and vented JK hood are top notch. Not forgetting AEV's line of awesome wheels for Jeeps and other vehicles.
Sometimes covering these shows a walk through the parking lot is like a show of it's own. We spotted many modified Jeeps sporting all kinds of off-road equipment. One can get many ideas by examining the work of others.
Below is a photo album from the day's activities. If you were there and have a good image to share send us a message. Be sure to check out some short video clips from the rock pile.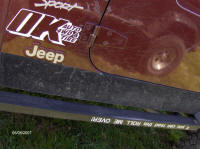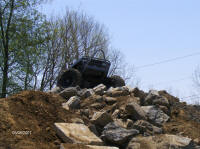 playing on the rock pile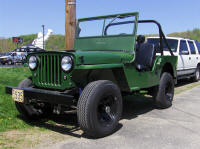 old iron
| | | |
| --- | --- | --- |
| | | |
| BDS JK Wrangler | BDS JK Wrangler with a prototype long-arm lift | BDS JK Wrangler |
| BDS JK Wrangler | BDS JK Wrangler | BDS JK Wrangler |
| Chuck's FJ beast | neat-o articulation ramp | free food in the shop area |
| old iron CJ-2A | | get your free pass |
| | AEV had their JK Wrangler there equipped with their latest products. | |
| AEV winch bumper | AEV JK hood | AEV corner guards |
| AEV Hemi Conversion | more free food and drink | Edelbrock's stand |
| | This TJ in OK's show featured front and rear Dana 60's and a full air bag suspension. | |
| | | |
Event Index
May 5, 2007 – Grand Reopening Event
–Main Page–
–page 2 The Event–
–page 3 More Show–
–page 4 Fun on the Rock Pile–
May 6, 2007 – Rausch Creek Trail Ride
–page 1–
–page 2–
–page 3–