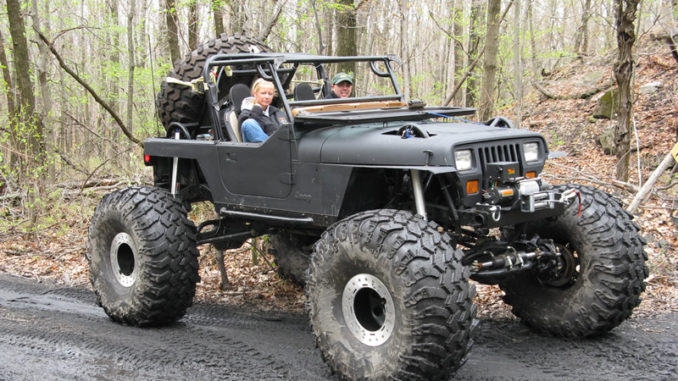 Day 2, Part 3 – April 27 Rausch Creek Off-Road Park, Joliet PA. We headed to Crawler Ridge. A particularly rocky section along the side of a hill. Mark spent a good amount of time working his Jeep to try to make it up. The wet conditions made the rocks very slippery. After wedging his Jeep on a boulder the service of a winch was needed. Several others took a shot at the hill and a few were successful.
The day was wearing on and everyone was getting a little beat up. Mike had and issue with a large rock, his head, and a JK window sill. Moral here – keep your head inside the vehicle at all times. Still hurts guys!

see the rock in the
upper right corner
As a last thing of the day to conquer we headed back down to the hill climbs. This hill was rocky, slippery, and had turns. Several drivers had their hands full on this climb.
For more information visit



Rte 57
Stewartsville, NJ
908-454-6973