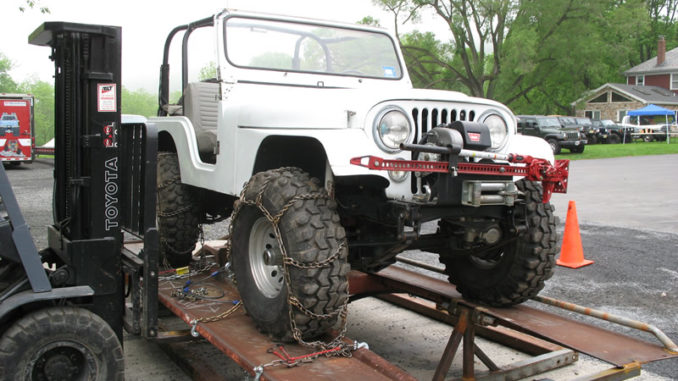 Day 1, Part 2 – May 16th Open House at OK Auto 4WD & Tire, Stewartsville NJ

The guys at OK put together a rack that can test the roll-over point on a vehicle. A degree gauge mounted to the front of the rack indicates the degree at the point of roll over. The passenger side wheels are secured to the rack to prevent the vehicle from actually rolling over.
As usual the rock pile and concrete mountain we open for playing on…
The articulation ramp was also open for vehicle owners to test their vehicle's flexibility.

Rte 57
Stewartsville, NJ
908-454-6973