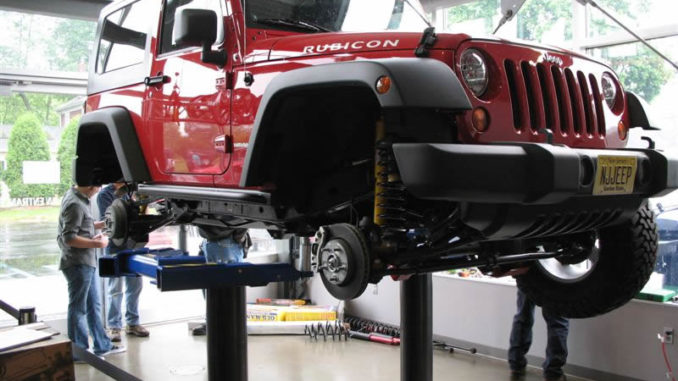 On May 31, 2008 OK Auto hosted their first JK Day. A special day for owners and potential owners of the newest Wrangler available from Jeep.

A technical clinic was held during the event to go over some facts about the new JK model. Jim spoke of special things to know about the new Jeep and provided everyone with a handout outlining special technical items, helpful hints, and special tools that every owner should have for their Jeep.
The JK was well equipped with skid plates for added underbody protection. The rear shock skids, muffler protection, and evap canister kit were from Kilby. The center skid plate and fuel tank skid were from Rock Hard Parts and the front differential and front shock skids were from Rancho.
After a while the Jeep had its new lift and tires and was sitting on its own weight. The choices they made for the Jeep were excellent and the Jeep looked great. Soon after the installation was completed the Jeep was off to the alignment rack.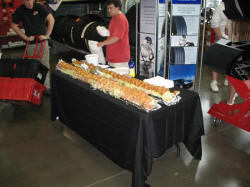 lunch on the house!
After the clinic everyone was invited to test out their Jeeps on OK's rock pile.
All-in-all the day was very enjoyable and very informative to all who attended. Hopefully the folks at OK will have more of these events in the future.
| | |
| --- | --- |
| | |
| on-board air system | supercharged JK |
The new Wrangler offers so much to Jeep owners and the products continuing to be introduced has kept those of us involved busy constantly.

Rte 57
Stewartsville, NJ
908-454-6973