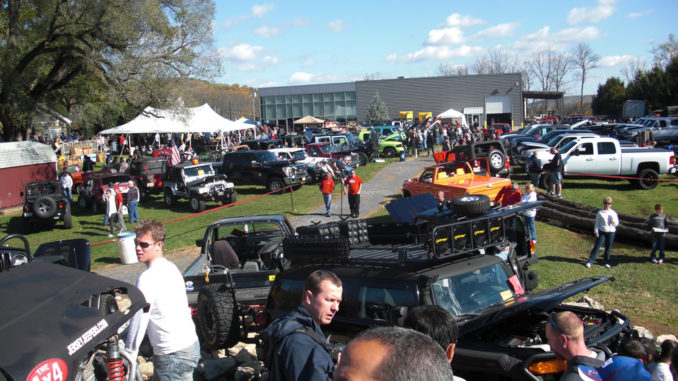 This year's Truckfest was a huge success and the crowd seemed to be bigger than ever.  The weather was perfect..65 degrees and mostly sunny.  There were trucks, Jeeps, and other 4×4 vehicles packed into every nook and cranny of OK's property.
While jeepfan.com specializes in Jeeps we appreciate the other vehicles that (for some reason) interest others.  This year's show seemed to cover nearly all types of vehicles.  There were monster trucks with massive tires and lowered trucks that sat nearly on the ground..something for everyone.
The band played on and the Franklin Township fire company was serving food all day.  What a pleasant end to the 2012 season.  Thanks OK!  Enjoy the pictures from the show.