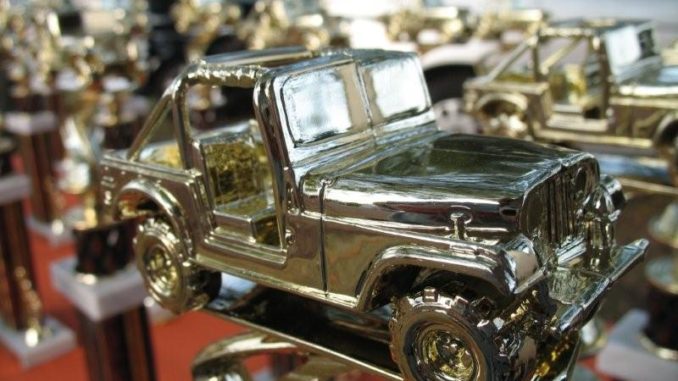 Page 5. For the past several years a small Jeep shop in eastern PA has been hosting a Jeep show that just seems to keep growing and growing.
Awards and Fireworks
Trophies were awarded for winners in all of the classes including overall categories.  See the main page for a class breakdown.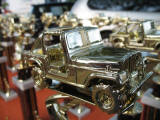 2007 Class and Category Winners
Class A: Vintage & Rare – A3 John Rauch
Class B: CJ-8 – B3 Frank Machado
Class C: CJ-7 – C23 Robert Wynings
Class D: Restored & Maintained Original – D9 Zach Craft
Class E: CJ-5 – E5 Roy Bartholomew
Class F: Girl's Jeep – F5 Donna Bartholomew
Class G: Adventure Jeep – G3 Frank Robinson
Class H: Extreme Modification – H4 Stephen Williamson
Class I: YJ Wrangler Stock – I10 Brian Donovan
Class J: YJ Wrangler Modified – J5 Ray Utz
Class K: TJ Wrangler Stock – K11 Evan Frye
Class L: TJ Wrangler Modified – L29 Thomas Corle
Class M: LJ Unlimited Wrangler – M1 Frank Kane
Class N: JK Wrangler – N1 Dylan Stang
Class O: Crossover – O1 Joe Caminiti
Class P: Liberty – P4 Joe Greber
Class Q: FSJ Class – Q1 Scott Barbera
Class R: Grand Cherokee – R3 Angel Lucera
Class S: Cherokee – S6 Matthew Portillo
People's Choice
1st – D10 Robert Murphy
2nd – A4 John Hoffmeister Jr.
Fireworks
The show ended with a fireworks display that was beautiful and impressive.  Los Manatees played some awesome music throughout the display.  It was practically a moving experience.
Show Index
Main Page
Page 2 – The Show
Page 3 – Featured Jeeps
Page 4 – Vendors
Page 5 – Awards & Fireworks
Page 6 – Photo Album
Page 7 – Strange, Unusual, and Cool