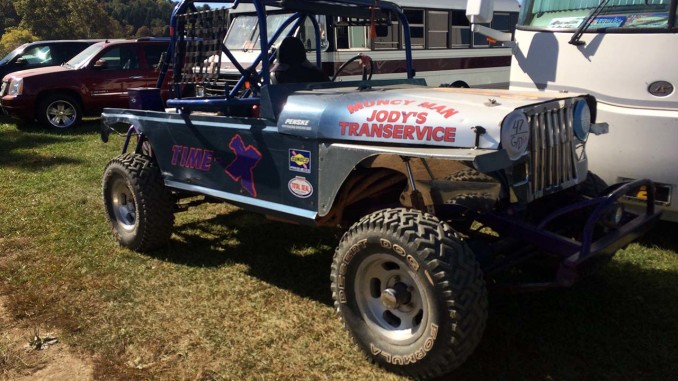 In the Kempton Fairgrounds building there were displays and vehicles that gave everyone either a trip down memory lane or a glimpse back into the golden days of Region B racing.  So nice to see some old vehicles from the past, some have sat while some live on still in competition today.  At the bottom of the page is some old and new pics of the same vehicle.
Pictures from the display..enjoy.
Yesterday and Today
Preston and the Ambassador of Christ
My Second Mistake, now Time-X
Undone, now Energizer
The Matador – this racer was found for sale on-line and was rescued.  It has sat for a long time, has no engine, and is filthy.  Some of us haven't seen this thing in more than 20 years.  Below the Matador, driven by Ed Conrads was competing against Preston Leyshon.
There are just so many more.  Visit some of jeepfan.com's other EC4WDA Memories Pages.